Published on
January 12, 2021
Category
News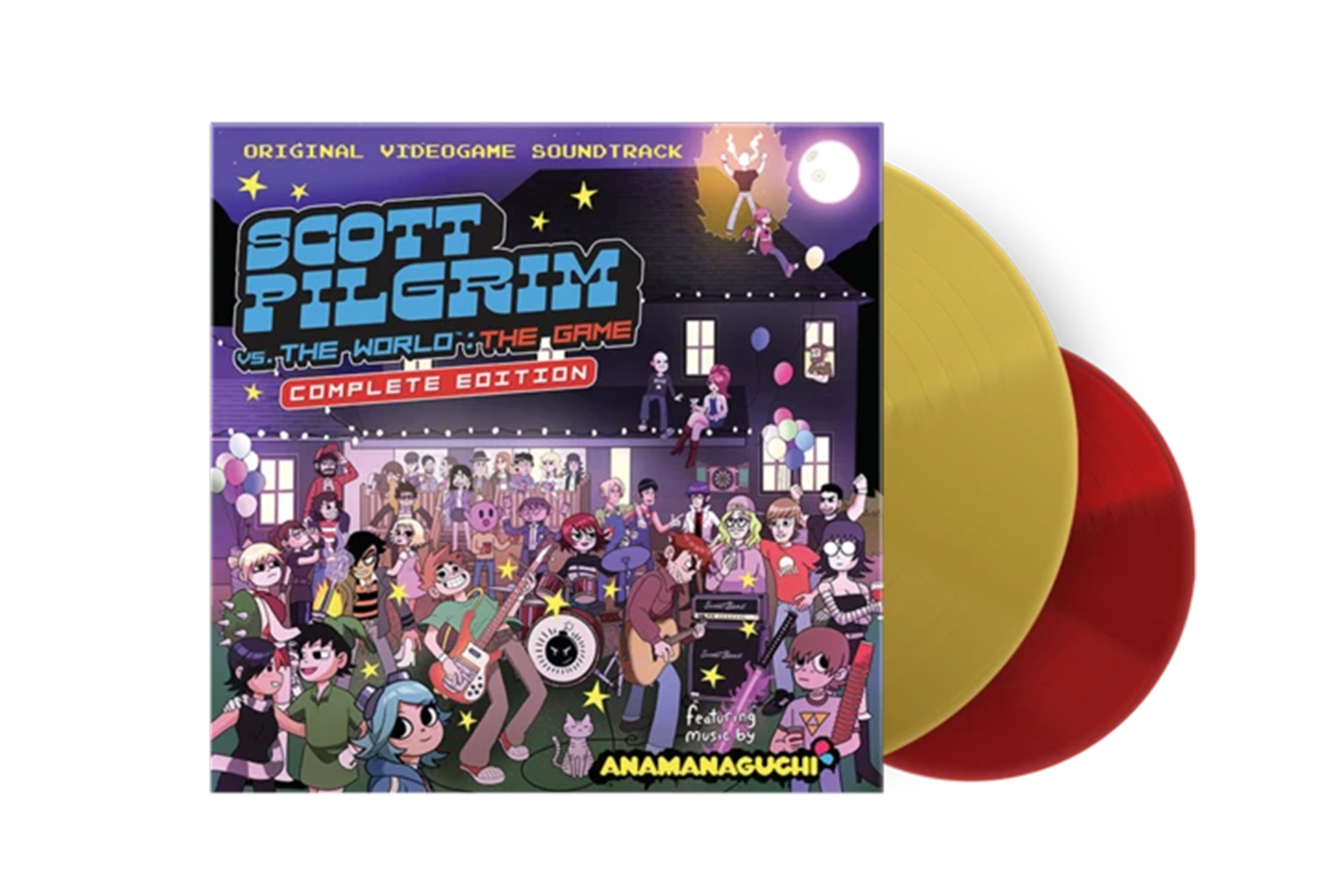 Featuring previously unreleased tracks.
Scott Pilgrim Vs. The World complete video game soundtrack is being released this summer, via Limited Run Games.
Read more: Our favourite soundtracks of 2020
Created by Anamanaguchi, the 'complete edition' vinyl release features the original score, alongside an additional 10" containing previously unreleased tracks, and is adorned with new artwork by Christy Frisby and Julia Scott.
Pre-orders for Scott Pilgrim Vs. The World: The Game – Complete Edition Vinyl Soundtrack will run here until the 23rd February, with its release expected between June and July 2021.
Tracklist:
LP
Side A
1. Scott Pilgrim Anthem
2. Another Winter
3. Skate or Live
4. Sushi Box
5. Shrine Bros
6. Suburban Tram
7. Maki Ya
8. Cheap Shop
9. Rock Club
10. Vegetable Rock
11. Bollywood
12. Rox 300
Side B
1. Gideon Wrath Part I
2. Gideon Wrath Part II
3. Giant Contraband Robot
4. The Dark One
5. Leave the Past Behind
6. Come on Down
7. Party Stronger
8. Twin Dragons
9. Techno Man
10. Subboss Theme
11. Just Like in the Movies
12. This Is the End
Bonus 10″
Side A
1. Beat of Love (Attract Mode)
2. I Beat People
3.Not You Again
4. Perfect Kiss
5. Where Do We Go
6. Job's Done
7. Subspace
8. Spicy Rabbit Run
Side B
1. Surprise Theme
2. Epic Romantic
3. Giant Contraband Robot
4. Sense of Danger
5. Try Again
6. FTW
7. Game Over