Published on
April 8, 2022
Category
News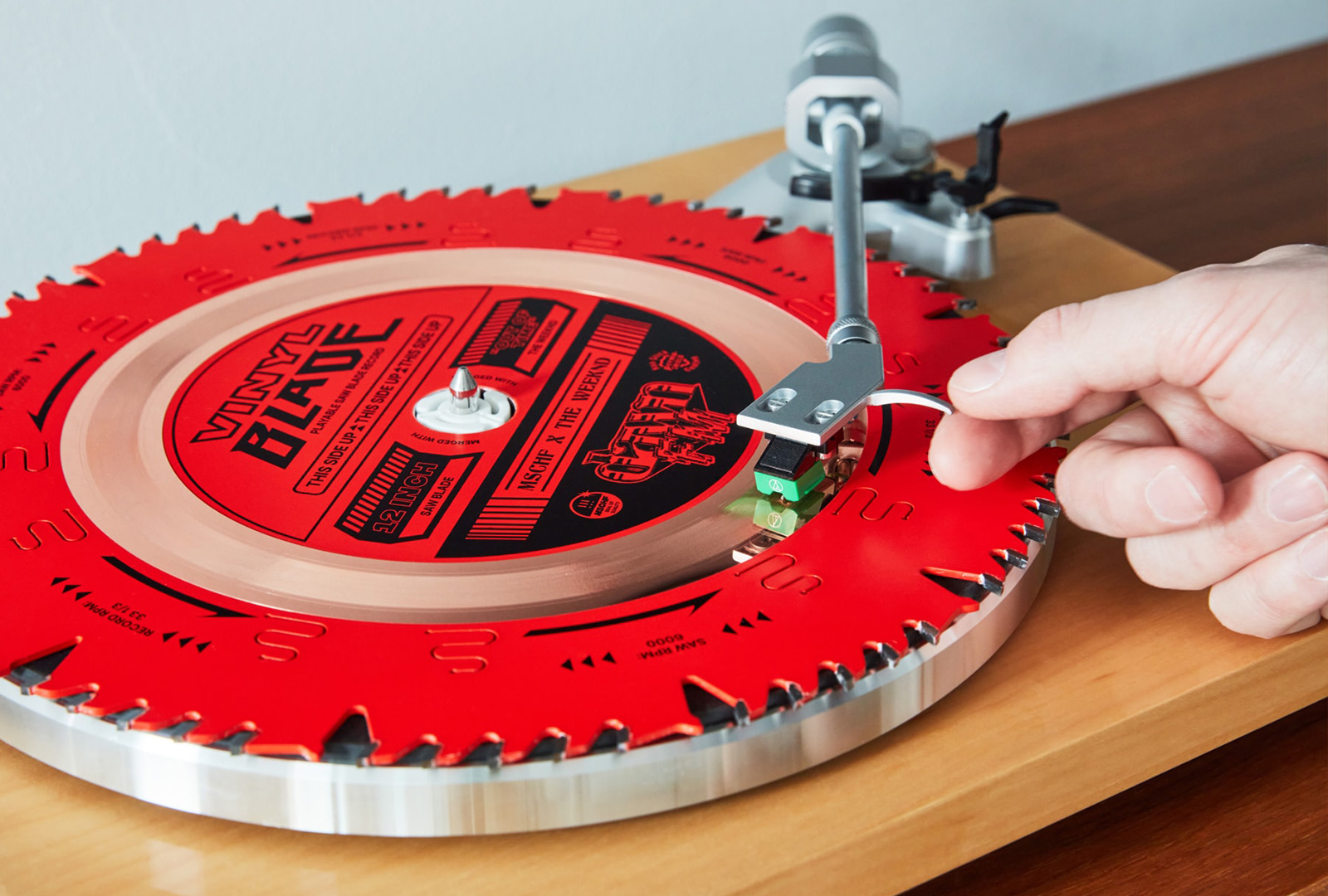 "It's a real saw blade… It's a playable record…"
The Weekend has teamed up with American art collective MSCHF on a limited edition saw blade 7" record, called Vinyl Blade.
Limited to 25 copies worldwide via auction, it features one track, 'Out Of Time', with grooves cut in copper-clad steel.
The hefty and non-standard diameter Vinyl Blade includes a turntable adaptor for regular playback.
As MSCHF shares: "please note that the Vinyl Blade has sharp edges, and is significantly heavier than a standard vinyl record."
"Do not use Vinyl Blade on a saw. It is not rated or intended for use as a functional saw blade. Attempting to use Vinyl Blade on a saw could result in serious injury or death. Handle with care and only play at 33 RPM."
Head here for more info.