Published on
November 1, 2017
Category
News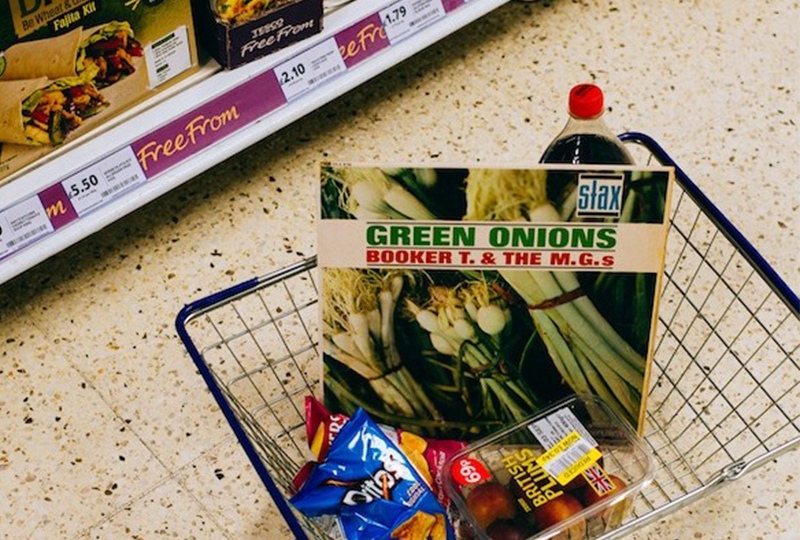 Aisle be damned. 
Sainsbury's has launched a record label, creatively called 'Own Label' with the inaugural LP releases hitting stores this week, reports BBC.
The two compilations – Coming Into Los Angeles – A taste of West Coast and Hi-Fidelity – A taste of stereo sound – each feature 20 tracks selected by St. Etienne keyboardist Bob Stanley.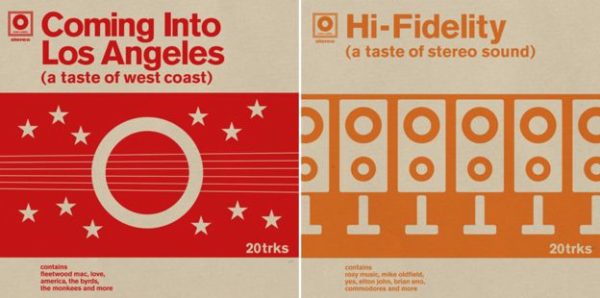 "Growing up, one thing I loved was the number of high street shops where you could buy new releases," shares Stanley.
"I remember buying Dusty Springfield's Greatest Hits, the one with a striking high contrast black and white cover, at Woolworths in Croydon. I knew a few of the hits, but that was the first place I came across songs like 'Goin' Back' and 'The Look Of Love', life-changing songs."
Can we get a track id on that legit banger playing in the Dalston Kingsland Sainsbury's please? said no one ever.
Given the difficulties smaller labels now face at pressing plants where larger corporations have taken over the production line, this won't be helping matters.
Check out the track lists below.
Coming Into Los Angeles – A Taste of West Coast
1. The Mamas & The Papas – Dedicated To The One I Love
2. Love – Andmoreagain
3. The Monkees – As We Go Along
4. Buffalo Springfield – The Hour Of Not Quite Rain
5. Tim Buckley – Song To The Siren
6. Judee Sill – The Kiss
7. The Byrds – Full Circle
8. Flying Burrito Brothers – Wild Horses
9. Arlo Guthrie – Coming Into Los Angeles
10. Linda Perhacs – Chimacum Rain
11. Fleetwood Mac – You Make Loving Fun
12. America – Ventura Highway
13. Little Feat – Long Distance Love
14. Linda Ronstadt – Desperado
15. Michelle Phillips – The Aching Kind
16. Rickie Lee Jones – Chuck Es In Love
17. Doobie Brothers – What A Fool Believes
18. Nicolette Larson – Lotta Love
19. JD Souther – Faithless Love
20. Gene Clark – Lady of the North
Hi Fidelity – A Taste of Stereo Sound
1. Mike Oldfield – Tubular Bells
2. Yes – Wonderous Stories
3. Moody Blues – Question
4. Roxy Music – Avalon
5. Tangerine Dream – Sequence C
6. Cat Stevens – Morning Has Broken
7. Al Stewart – Year Of The Cat
8. Andrew Gold – Lonely Boy
9. John Martyn – Solid Air
10. Elton John – Song For Guy
11. Van Der Graaf – Generator Theme 1
12. Bryan Ferry – This Is Tomorrow
13. Joe Walsh – Lifes Been Good
14. Mike Deville – Spanish Stroll
15. Todd Rundgren – I Saw The Light
16. 10CC – I'm Not In Love
17. Commodores – Easy
18. Gallagher and Lyle – Showdown
19. Giorgio Moroder – Chase
20. Brian Eno – Another Green World