Published on
October 13, 2016
Category
News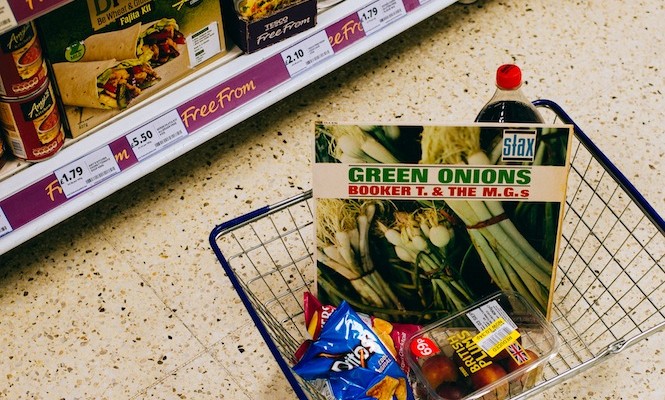 The UK's biggest high street retailer?
After launching vinyl records in its aisles in March for the first time in 25 years, Sainsbury's has announced that it will now sell vinyl records in 67 more stores across the country, bringing the total up to 238.
Read Next: Supermarkets selling vinyl isn't all bad; there are bigger fish to fry
From October 14, the range will expand from twenty to sixty titles of both contemporary and classic records along with seven exclusive titles, Music Week reports. The new collection includes David Bowie's Blackstar plus limited colour vinyl classic like Frankie Goes to Hollywood's Welcome to The Pleasure Dome and Madonna's Like a Prayer.
Sainsbury's has sold over 81,000 records to date and now accounts for 80% of the total grocery vinyl market. In June, the supermarket claimed to be the UK's biggest high street vinyl retailer.
Sean Cowland, Sainsbury's Music Buyer, said: "Following on from the unprecedented success we've seen since adding vinyl to our offer in March, we've extended the range to give our customers even more choice. We've seen incredible sales from timeless classics such as The Beatles, Pink Floyd, and Fleetwood Mac, but also a more leftfield selection, like N.W.A. and The Smiths. By increasing the range, we can offer our customer a larger choice to enjoy in our stores."