Published on
November 30, 2017
Category
News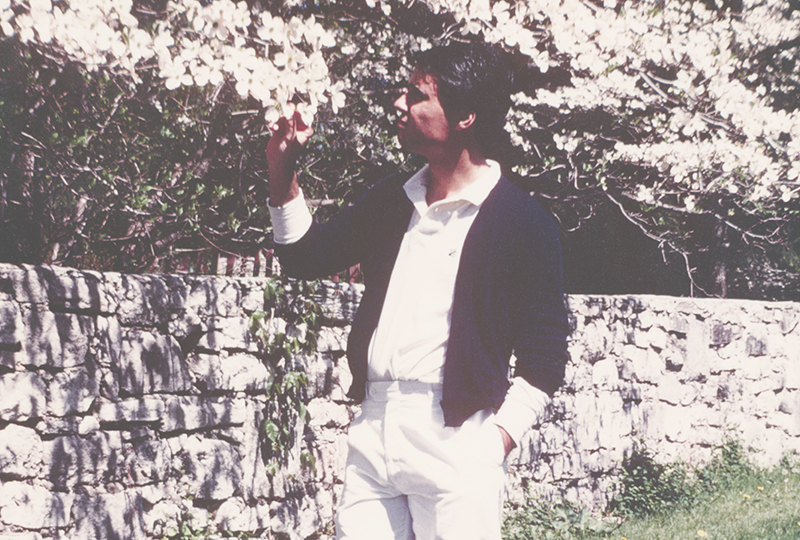 Like Cocteau Twins and Yellow Magic Orchestra meets the rural Maryland country side.
RVNG Intl. has announced its first release of 2018: a 2xLP compilation called Few Traces, featuring the recordings of little-known musician and artist Mark Renner, out this February.
Read more: An introduction to the Cocteau Twins in 10 records
The collection spans material he created between 1982–1990, including Renner's self-released debut All Walks of Life, and follow-up Painter's Joy, as well as singles, and unreleased songs.
"Apart from his writing, Renner explored music as a complement to visual language: many of the dream-like instrumental passages presented across Few Traces were originally implemented as sound elements for exhibitions of his paintings," explains RVNG Intl.
"If you can find one other human being in the world that finds an affinity with what you're doing, or is touched or moved by that, then that's quite an honour for me," shares Renner in the film.
Few Traces is out 16th February 2018 on RVNG Intl. A documentary about Renner's life and work called Few Places will also be released alongside the album next year.
Pre-order a copy here, watch the trailer for Few Places and check out the track list below.
Tracklist
Side A
A1. Riverside
A2. Saints and Sages
A3. Few Traces
A4. Half A Heart
A5. Princes Street
Side B
B1. The Mirror At Saint Andrews
B2. The Wild House
B3. The Dyer's Hand
B4. A Fountain In The Cloister
B5. James Cowie (The Portrait Group)
B6. Autumn Calls You By Name
Side C
C1. Ageless
C2. Jars of Clay
C3. More Or Less
C4. The Eternal Purpose
C5. The Sun In His Head, A Storm In His Heart
Side D
D1. The Man & The Echo
D2. As Big As Trees
D3. Yeats, and the Golden Dawn
D4. It Might Have Been
D5. Wounds