Published on
July 26, 2013
Category
News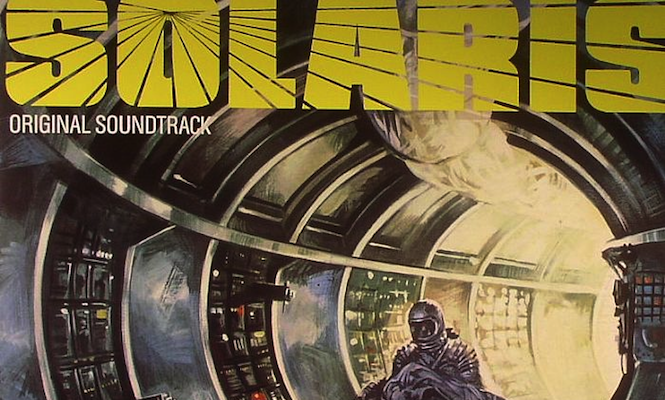 Edward Artemiev's haunting score previously only available on an ultra-rare Japanese pressing.
The Soviet Union's answer to Kubrick's 2001: A Space Odyssey in the Cold War's silver-screen Space Race, Andrey Tarkovsky's 1972 Solaris is a rare example of a film whose soundtrack is as influential as the film itself. Where the film was made with a fraction of Kubrick's budget, the economy of composer Edward Artemiev's soundtrack has turned it into a touchstone for the development of electronic music in the 1970's.
Adapting a Bach chorale on his ground-breaking ANS synthesizer for the main theme, Artemiev captured the weightless drift between the film's main protagonists and their individual emotional crises. Suspended between godless electronic drones of space and the redemptive, sweeping organ lines that tether the whole thing to earth, the influential score taps into the existential claustrophobia on board the Solaris space station and root it in an emerging tradition of European electronic music.
Solaris OST has been released by MiruMir on 180gram vinyl and is out now.
Need more soundtracks? Read Jonny Trunk's top 20 here.