Published on
April 28, 2015
Category
News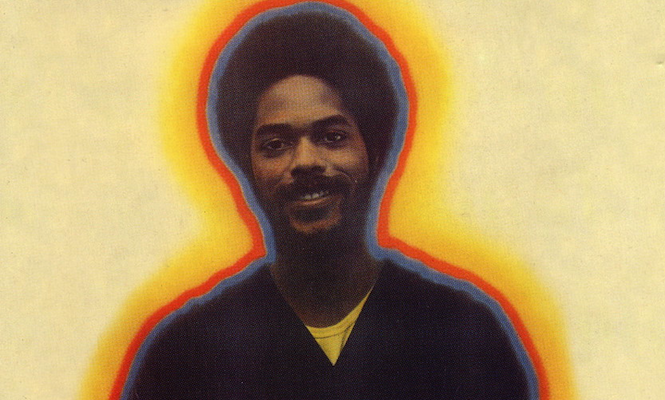 Mason's forgotten recordings yield Recollection Echo LP and new 12″ single.
Released on independent jazz label Chiaroscuro in 1977, Rhythm Of Life was the only record James Mason ever completed. Featuring the instantly recognisable left field jazz boogie of 'Sweet Power Your Embrace', it's a record which has grown to near mythical status among collectors and DJs in the know over the following thirty eight years, changing hands for close to £400, despite a healthy number of more readily available reissues.
Now, following their 2012 reissue of Mason's house burner 'Nightgruv' (featuring the unmissable slow-jam 'I Want Your Love' on the flip), Amsterdam label Rush Hour have announced the release of Recollection Echo, a collection of incredible tape recordings made by Mason from the Rhythm Of Life era, and the long-awaited follow-up to that now cult LP.
To mark the release, the label are making the super funky opener 'The Dance Of Life' (ft. Bernard Purdie on drums and Fonda Rae on backing vocals) and vocoder boogie of 'Up Jump' available on 12″.
According to Mason, the process of rediscovering old work has been one very much influenced by the growing reception for Rhythm Of Life:
"Following a sense of disbelief that I could have ever forgotten about this music, for me the first echo was recollection, a flood of memories. I had poured all of the passion I could muster into this music. I labored tirelessly and thoroughly loved what I was doing. I thought I was creating my future and that this was my big chance. My idealism is evident in the lyrics. The first echo carried with it a recollection of the process of making this music. The nights in the studio. The learning curve. The equipment I borrowed. The effort and the passion. The exhilaration of a young man's immersion in an act of self actualization is difficult to put into words. I was making the music that I loved and was engaged in an act of 'proving myself to the world'. As it turned out, the affirmation I was seeking would only arrive as an echo — as recognition and acceptance of Rhythm of Life built gradually over the decades."
With Recollection Echo on the way 'The Dance of Life' / 'Up Jump' will be released on Rush Hour soon. CLick here for more info.