Published on
September 8, 2016
Category
News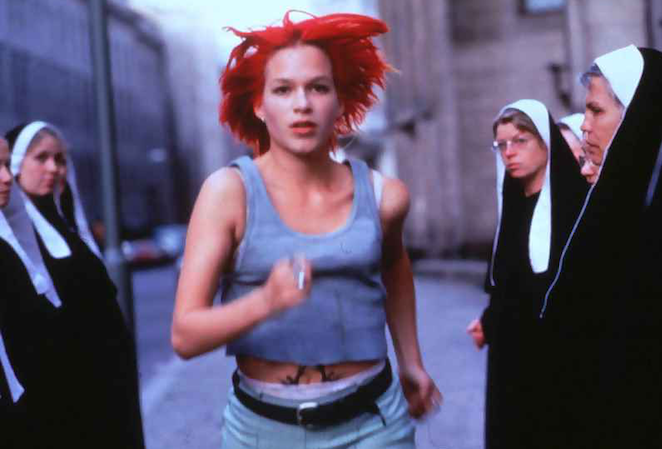 The cult German thriller gets a re-run.
The soundtrack to Run Lola Run is to be be released on vinyl for the first time since the film hit cinemas in 1998.
A pulsating combination of German Neue Welle, Berlin techno and classical film music, the OST was helmed by the film's director Tom Tykwer, Johnny Klimek and Reinhold Heil to reflect the rhythms and repetitions of the narrative, as Lola is followed over three attempts to raise the 100,000 Deutsch Mark to save her boyfriend Manni's life.
A frantic, nerve-jangling piece of cinema, the film's soundtrack also features Lola actress Franka Potente making her debut as a singer who breathes life into the feverish acid, trance and techno beat of the city.
Released by Bella Union on cherry red vinyl (in homage to the film's heroine), Run Lola Run will drop on 4th November and celebrated with a special screening of the film at Mick's Garage as part of Illuminations festival.