Published on
May 16, 2017
Category
News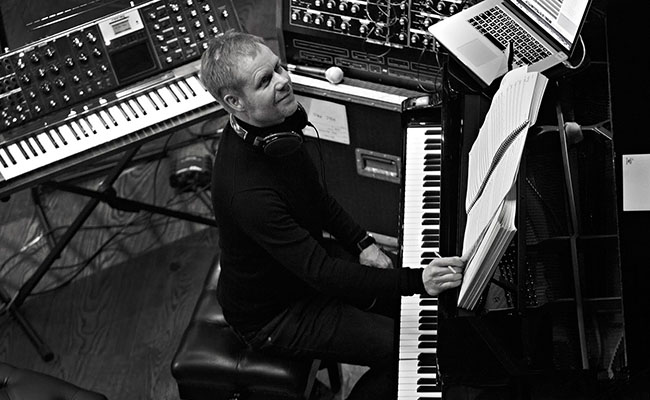 Featuring Aphex Twin, Boards of Canada and Mogwai.
Record Trade's record shops are launching a new compilation series called Behind The Counter, inviting artists to curate mixes of the music that has most influenced them sourced from records sold on the shop floor.
For this first instalment, composer Max Richter has gathered music both familiar and found, spanning a vast array of influences from electronic producers like Aphex Twin and Kaitlyn Aurelia Smith, to bands like Mogwai and Boards Of Canada, alongside classic composers, whether Philip Glass, Rachmaninoff or Bach.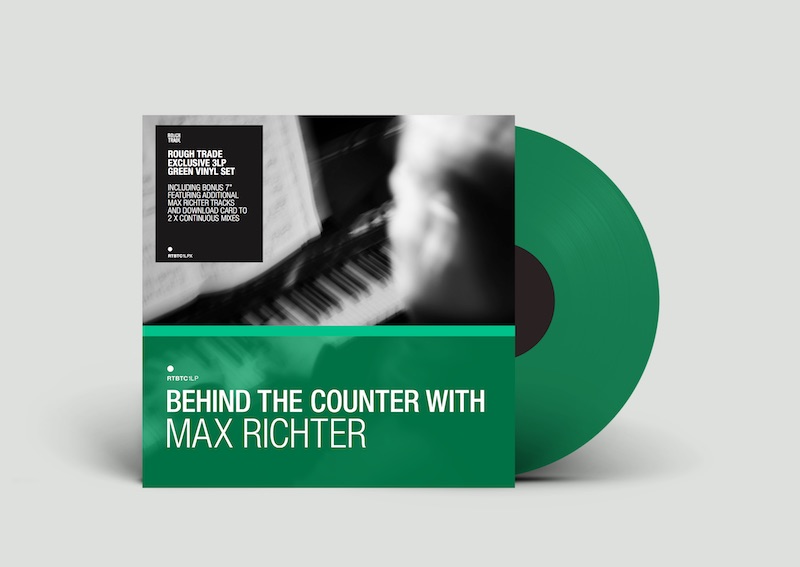 "This is a compilation of music I love," Richter says. "Some of my choices are things I've been listening to for decades, others are new discoveries, but feel like they belong here. I put a couple of things of mine in too – welcome to my world."
In what's perhaps a nod the The Vinyl Factory's short film series of the same name which has featured both Rough Trade East and West in the past, Behind The Counter hopes to introduce fans to the musical worlds of many more of their most prominent artists and advocates.
Split across three LPs, the vinyl edition features an abridged, unmixed collection of the 36-track compilation, while download and CD versions carry the full work. There's also a limited edition with a bonus 7″.
Click here to pre-order your copy of the green vinyl from Rough Trade ahead of its release on 16th July.
Tracklist:
Side A
1. The Unanswered Question
Composed by Charles Ives
Performed by New York Philharmonic Orchestra
Conductor Leonard Bernstein
2. Bach BWV 659 arr. Busoni Nun Komm den Heiden Heiland. Composed by JS Bach arr. Busoni
Performed by Alfred Brendel, Piano
3. Partita III. Courante
Composed by Caroline Shaw
Performed by Roomful of Teeth
4. 3 Pieces for Cello and Piano_No. 1. Modere
Composed by Nadia Boulanger
Performed by Nicolas Alstaedt, cello and Jose Gallardo, piano
Side B
1. Ether
Performed by Mogwai
2. Arcadiana, Op.12 (1994)_VI. O Albion
Composed by Thomas Adès
3. Hoquetus David
Composed by Guillaume de Machaut
Musical Director: David Munrow
4. Zoetrope
Performed by Boards of Canada
5. Starry Sky Cycle (1980-87) Ursa Minor [Peace]
Composed by Urmas Sisask
Performed by Lauri Väinmaa, Piano
Side C
1. Qui habitat (Psalm 90)
Composed by Josquin des Prez
Performed by Huelgas Ensemble and Paul Van Nevel
2. Of Late
Composed by Howard Skempton
Performed by John Tilbury, Piano
3. Bobbing Beams of Light
Performed by Kaitlyn Aurelia Smith
4. Dixit Dominus, HWV 232_ IX. Die Torrente in via bibet
Composed by Handel
Performed by English Baroque Soloists, John Eliot
Gardiner & Monteverdi Choir
5. Mercy
Composed by Max Richter
Performed by Hilary Hahn, Violin and Cory Smythe, Piano
Side D
1. Rejoice O Virgin
Composed by Rachmaninoff
Performed by Tenebrae
2. Last Things Last
Performed by Rachel's
3. Canticles of the Sky_Sky with Four Suns
Composed by John Luther Adams
Performed by the Northwestern University Cello Ensemble.
4. Wasserklavier
Composed by Luciano Berio
Performed by David Arden, Piano
5. Satyagraha: Evening Song
Composed by Philip Glass
Performed by New York City Opera Chorus and New York City Opera Orchestra
6. Deep Six Textbook
Performed by Let's Eat Grandma
Side E
1. FANTASIA 7
Composed by Henry Purcell
Performed by Phantasm
2. Preludes, Opus 11_XXI Andante – In B flat Major
Composed by Scriabin
Performed by Marta Deyanova, Piano
3. What Part of Me
Performed by Low
4. Tenebrae_II
Composed by Osvaldo Golijov
Performed by Kronos Quartet
5. DISKPREPT1
Performed by Aphex Twin
6. Immortal Bach
Composed by Knut Nystedt
Performed by Schola Cantorum
Conductor: Kåre Hanken
Side F
1. Rockets Fall On Rocket Falls
Performed by Godspeed You! Black Emperor