Published on
September 9, 2016
Category
News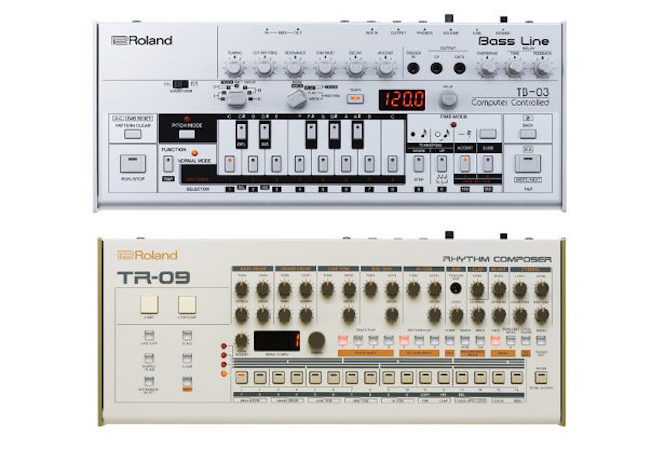 Originally published on FACT.
Our prayers have been answered.
Roland has confirmed what has been widely expected for the past few weeks: the Japanese company is reissuing the classic TB-303 synth and TR-909 drum machine.
Read Next: 12 artists reflect on iconic drum machines including the 808 and 909
Images appeared on the company's site today (September 9) in advance of their full debut as part of today's 909 Day celebration, but were swiftly pulled down when the company realised its error.
Both the 303 and 909 were instrumental in the development of techno and acid house, and have been unavailable for 30 years. Older models regularly change hands for high prices on the secondary market.
Roland's new versions aren't exact replicas – they appear to be the same size as the company's Boutique range, which last year revisited some of its classic synths in a reduced form. The 303 is instead the TB-03, and 909 the TR-09.
It's not the first time Roland has revisited it classic gear for a new audience. In 2014 the company issued the AIRA line offering new takes on the 303 and 909, but these new replicas are much more faithful to the original design than the neon green AIRA TB-3 and TR-8.
Keep an eye for the full reveal on the company's live stream at 9pm CEST and check back here for an update containing video and full specifications later.