Published on
November 2, 2016
Category
News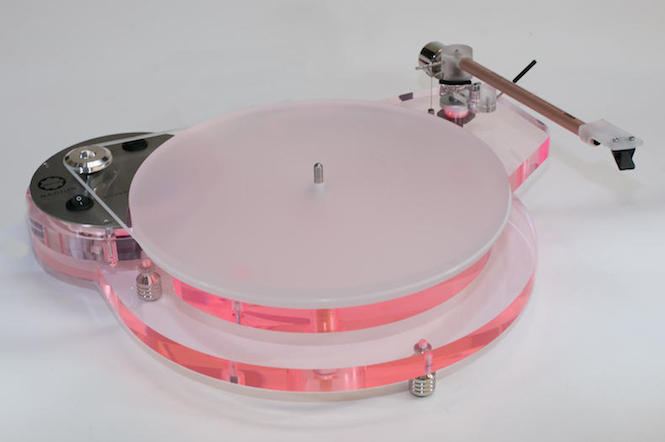 In aid of breast cancer care.
'The Pink' is a special charity version of the Radius 7 turntable, released by UK audio company Roksan earlier in the year.
Read next: 15 of the most beautiful turntables ever made
The 'glass-effect' plinth has been given a pink tint whilst the Nima uni-pivot tonearm gets a rosy finish. Under the hood, the specs remain unchanged, including the updated motor assembly unit.
In stores now for £2,050 now, Roksan will donate a percentage of sales from the Radius 7 record player to Breast Cancer Care – or you can just donate directly right here.