Published on
August 12, 2016
Category
News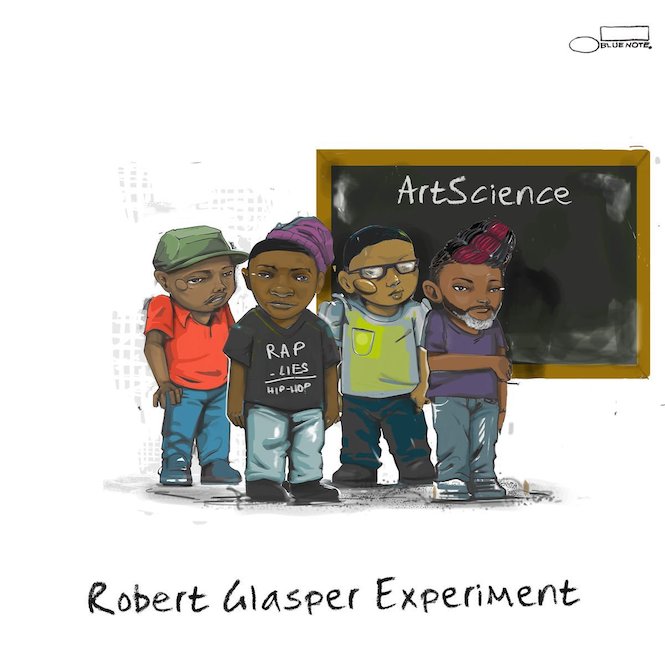 Robert Glasper's quartet has announced its third album on Blue Note.
The album finds each of the band members – keyboardist Robert Glasper, saxophonist Casey Benjamin, bassist Derrick Hodge, and drummer Mark Colenburg — singing and sharing production on the album.
Press materials describe the record as a "billowing fabric of jazz, funk, soul, rock, hip-hop, blues, disco, electronic, and pop." Due on September 13, ArtScience is available for pre-order now.
In 2011 and 2013, the band released two volumes of their acclaimed Black Radio series, in which they collaborated with Erykah Badu, Norah Jones, Snoop Dogg and more. Artscience on the other hand finds the Experiment getting down to its essence. "People need to hear what the Experiment sounds like, just us—know what our vibe is and can be," said Glasper in a statement. Find the tracklist below.
Earlier this year, Robert Glasper reinterpreted the works of Miles Davis for a new album titled Everything's Beautiful to mark the theatrical release of Miles Ahead.
Tracklist
01. This Is Not Fear (D. Hodge, R. Glasper, C. Benjamin, M. Colenburg)
02. Thinkin Bout You (R. Glasper, D. Hodge, M. Ayers)
03. Day To Day (C. Benjamin)
04. No One Like You (R. Glasper, C. Benjamin)
05. You And Me (R. Glasper, D. Hodge, C. Benjamin, M. Colenburg)
06. Tell Me A Bedtime Story (H. Hancock)
07. Find You (C. Benjamin, D. Hodge, R. Glasper, M. Colenburg)
08. In My Mind (R. Glasper, M. Colenburg)
09. Hurry Slowly (C. Benjamin)
10. Written In Stone (C. Benjamin, J. Lake, R. Glasper, R. Coleman)
11. Let's Fall In Love (R. Glasper, M. Vorzimer, A. Niambi)
12. Human (J. Harris, T. Lewis)