Published on
April 20, 2016
Category
News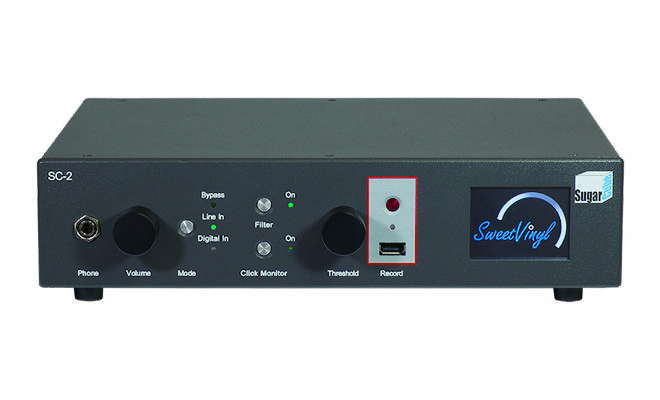 Sweet Vinyl is the first hi-res vinyl recording device to rip your records with meta data automatically.
John Peel may have been a fan of surface noise, but Sweet Vinyl disagree. Launching the second iteration of its SugarCube device at audio tech fair AXPONA 2016 this week, the company's all-in-one vinyl ripping system allows you to transfer your records track by track directly to your hard drive via a USB port, with track and artist names and cover artwork sourced automatically, much in the way Gracenote works for CD.
But that's not all. Accompanied by a smart phone app, the SugarCube gives you the option to remove clicks and pops from your records during the transfer, allowing you to isolate and airbrush surface imperfections in your vinyl, opening up a world of dusty bargain bin records in the process.
There must be something in the water – earlier this week, we reported on the new patented nanotech coating that hopes to protect new records from scratches, warping and dust.
Arguments will no doubt rage over the validity of ripping your records at all, let alone without the crackle that gives the format its charm, but for efficiency and ease of use, the SugarCube may well have blown the vinyl ripping market wide open, particularly in light of Sony's newly unveiled hi-res audio conversion turntable.
Watch Analog Planet interview Sweet Vinyl's Dan Eakins about the click remover below. [via Analog Planet]
Looking for more options to transfer your records? Read our guide to digitising your record collecting without losing that analogue warmth.