Published on
May 13, 2014
Category
News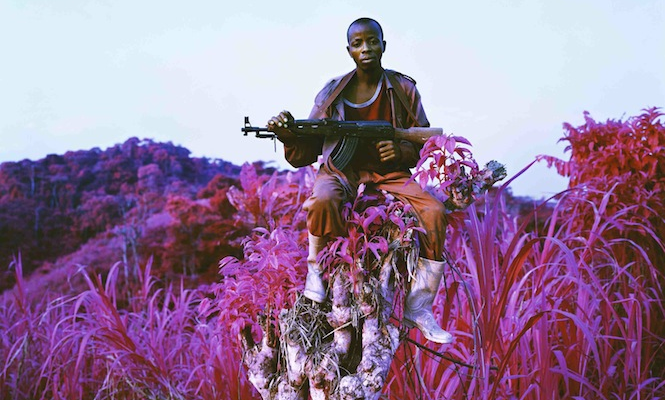 Photographer Mosse follows up his critically acclaimed exhibition The Enclave at The Vinyl Factory with coveted award.
Richard Mosse's harrowing and psychedelic images from the war-torn region of eastern Congo have won him the Deutsche Börse Photography Prize. Taking home a sum of £30,000, the Irish photographer was awarded the prize for photographs taken from his video installations at the Irish Pavilion of the 2013 Venice Biennale.
Exposing the brutal and unreported nature of a conflict which has taken the lives of over 5.4 million people in the last 16 years but left little discernible trace on the country's extraordinary landscape, Mosse's work exploits a form of discontinued military reconnaissance film which renders his subjects and their surroundings in varying shades of shocking pink, thus challenging the perceived banality of documentary war photography.
Now in its 19th year, the prize – the photographic equivalent of the Turner Prize that celebrates thought-provoking European photography – was awarded to Mosse by a jury containing curator Kate Bush, artist Jitka Hanzlová, director and curator Thomas Seeling and the curator of the Art Collection Deutsche Börse in Germany, for his ability to "combine form and content to draw attention to a conflict, which despite costing the lives of millions of people has largely gone unnoticed by the West."
It caps a particularly successful month for Mosse, following his widely acclaimed audio/visual installation The Enclave at The Vinyl Factory last month, which was roundly celebrated as one of London's must-see shows and exhibited some of the most iconic images and video footage from the body of work for which he won the award. You can see some of these images here.
Main image: Richard Mosse – Higher Ground, 2012