Published on
January 5, 2017
Category
News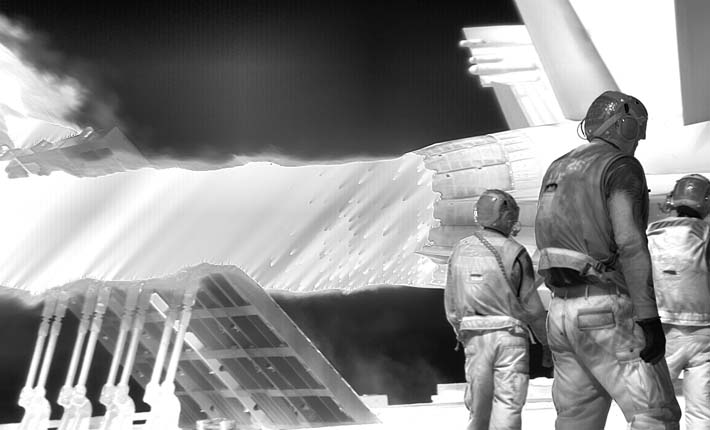 The work was created using advanced surveillance technology in Libya and Syria
Following his groundbreaking multi-channel video installation The Enclave, presented by The Vinyl Factory at Brewer Street Car Park, Richard Mosse will unveil a new politically-charged artwork at Barbican's Curve.
Teaming up with Icelandic composer Ben Frost again, Incoming subverts surveillance technology to comment on the unfolding refugee crisis in Europe. The multi-channel sound and video installation was created using advanced thermographic weapons and border imaging technology which can register heat at a distance of 30km.
Working with cinematographer Trevor Tweeten, Mosse used the camera against its intended military purpose to record footage of in the Aegean Sea, off the coast of Libya, in Syria, the Sahara, the Persian Gulf, and other locations.
Richard Mosse won the Deutsche Börse Photography Prize in 2014 for The Enclave, which presents mesmerising candy-floss pink-hued shots from war-torn Democratic Republic of Congo. Ben Frost's multi-channel score and sound design for the piece was given a limited edition vinyl release by The Vinyl Factory.
Frost and Richard Mosse most recently worked together on a 2015 Channel 4 documentary, Bombing Isis, for which they were embedded on a US aircraft carrier.
Incoming runs from February 15 to April 23 at Barbican's Curve. Entrance is free, plan your visit here.