Published on
February 5, 2019
Category
News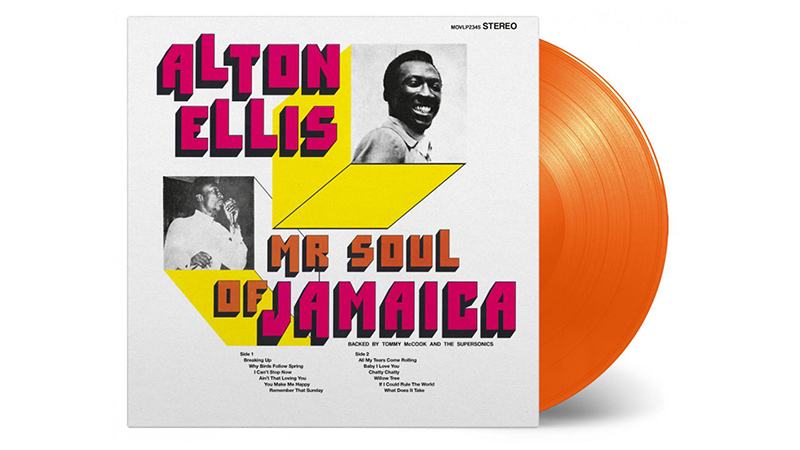 From the "Godfather of Rocksteady".
Jamaican singer Alton Ellis' 1974 LP Mr Soul Of Jamaica has been reissued for the first time, via Music on Vinyl.
Read more: Pressing Matters in Jamaica: A film about the island's forgotten record industry
Produced by Duke Reid and released on his Treasure Isle label, Mr Soul Of Jamaica was Ellis' third studio album (but his only release for TI) following Sings Rock and Soul in 1967 and Sunday Coming in 1971.
Instrumental in the evolution of the rocksteady sound, the album is considered one of the genre's essential releases, with tracks such as 'Ain't That Loving You', 'You Make Me So Very Happy' and 'Why Birds Follow Spring'
Order a copy the album here on limited orange LP, listen to 'You've Made Me So Very Happy' and check out the track list below.
Tracklist
Side A
1. Breaking Up
2. Why Birds Follow Spring
3. I Can't Stop Now
4. Ain't Loving You
5. You Make Me Happy
6. Remember That Sunday
Side B
1. All My Tears Come Rolling
2. Baby I Love You
3. Chatty Chatty
4. Willow Treet
5. If I Could Rule The World
6. What Does It Take