Published on
July 17, 2023
Category
News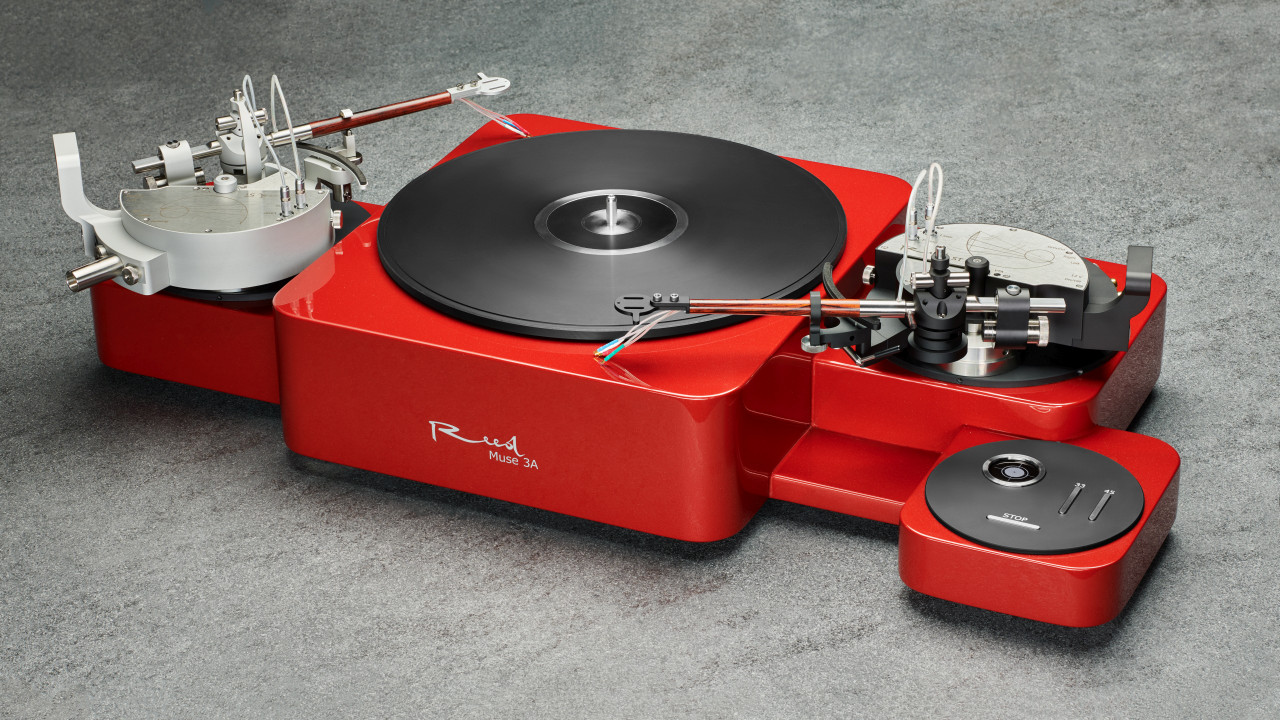 Available in three different colours.
Reed has unveiled a new "Bauhaus style" turntable.
The Reed Muse 3A was designed in Lithuania and follows the "principles of Bauhaus style". Available in three colours–Carnelian Red, White, Black–the turntable is made entirely from birch plywood.
The unit's traction system can be switched to a belt drive or friction drive and it features a Coreless DC motor. It also allows listeners to mount one or two tonearms.
Available to order now, the Muse 3A costs €15,000 (around £12,870). Find out more here.