Published on
March 12, 2015
Category
News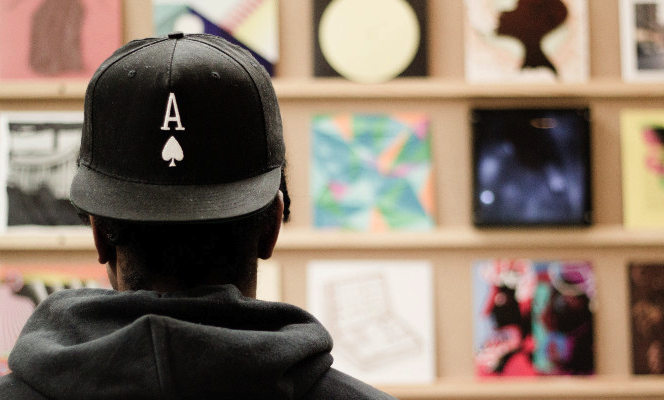 Journalists, designers and musicians come together for a series of vinyl-related events to celebrate the visual culture of records.
Annual charity-based auction Secret 7″ will return next month in expanded form with a series of talks, events and film screenings at London's Somerset House, including a pop-up recording studio where members of the public will be able to record and cut their own 7″ single. Other events include an evening of record collector recollections with journalist Pete Paphides, an evening celebrating album artwork with deign publication Grafik and a screening of The Chemical Brothers' Don't Think.
The programme will compliment the formula that has seen Secret 7″ grow in reputation over the last three years (and raise over £100,000 for various charities), where seven different singles are pressed to 7″ vinyl in copies of 100 and paired with a bespoke sleeve hand-designed by seven hundred different artists and sold to the public without disclosing who the track is by or who designed the sleeve. This year, money raised from the sale will go to musical therapy charity Nordoff Robbins.
Tracks included this year include the typically mixed bag of Chemical Brothers, St Vincent, The Rolling Stones, Underworld, Peter Gabriel, The Maccabees and an extended reissue of Diana Ross & The Supremes' 1967 hit 'Reflections' pressed to vinyl for the very first time. Among the high profile artists already confirmed are Yoko Ono, David Shrigley, Julian Opie, Sam Taylor-Johnson and Martin Parr.
Click here for more info and keep your eyes peeled for news on designers taking part in the project, which have in the past included original works by Gilbert & George, Ai Wei Wei and Anthony Gormley.
As partners of Secret 7″ in previous years, The Vinyl Factory made a short film with a handful of 2014's designers, which you can watch below: