Published on
April 25, 2016
Category
News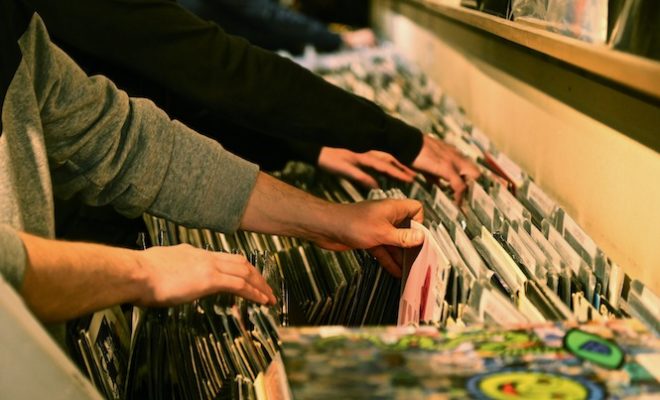 Sales at this year's event exceed last year's once more.
Update 28/04/2016: The stats for USA have come in. Over the pond, RSD was responsible for 131% increase in vinyl sales.
Despite the criticism levelled at Record Store Day from independent labels, manufacturers and even some shops in recent years, the annual orgy of limited edition vinyl is still handsomely filling the depleted coffers of the stores it was originally intended to support.
In preliminary figures released by Music Week, sales at this year's Record Store Day event were up 14% on 2015, fired by a real appetite for LPs, which were up 35% on last year.
Of the 500 or so titles on offer, it was the Bowie completists who had the final say, pushing his 7" picture disc TVC 15 and The Man Who Sold the World LP with the original German cover artwork to the top of the RSD single and album charts.
Rough Trade's Rob Bignell echoed the positive sentiment, saying: "The quality of titles released, flippers, and the supply and demand gamble has always been an issue, but the work we all put in leading up to it and on the day itself is well worth it from our perspective."
"Record shops are of course for life, not just Record Store Day, but to have a day annually where all record shops are packed out, social media and radio is dominated by talk of record shops, and prompting tons of new customers to visit these shops for the first time, firmly outweighs the negative aspects of it, as far as we're concerned." [via Music Week]
He's not the only one. Henry Rollins is a fan of Record Store Day, and so it seems, was Prince.
As ever our friends at Phonica put on the year's best party on Record Store Day. Watch Trevor Jackson's set below.