Published on
July 11, 2013
Category
News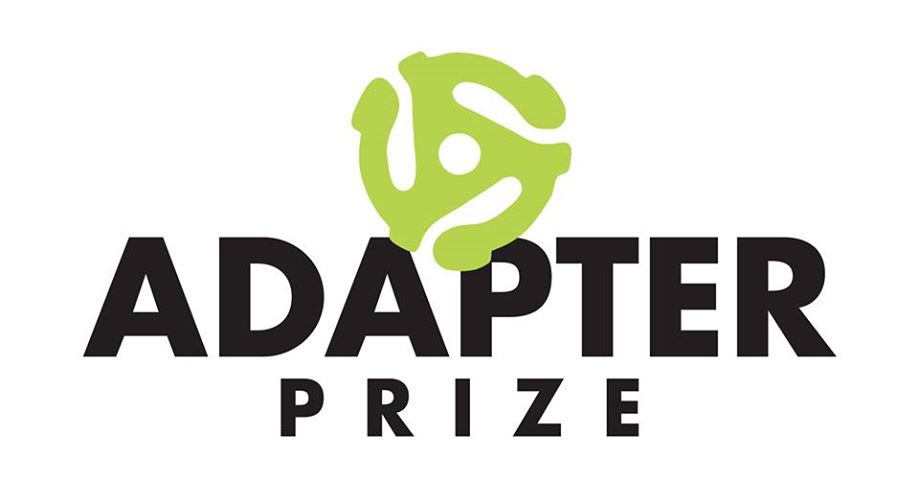 Four catagories to be voted on by record store owners and customers.
Taking place on the third Saturday of April every year, it's technically off-season for Record Store Day. However, to pass the time, the US branch of what has become a worldwide event have launched their very own series of awards, to be voted on by record store owners and their customers.
Loosely based on the UK's Mercury Prize, the Adapter Prize will have four catagories, "RECORD OF THE YEAR (NEW RELEASE)", "RECORD OF THE YEAR (REISSUE)", "RECORD STORE DAY RELEASE OF THE YEAR" and "BREAKOUT OF THE YEAR". Kicking off the process with a nomination period where fans are being invited to visit their closest participating store to offer their opinions, the long-list will then be whittled down to a final five for each category, before the ultimate winner is announced in September.
The organisers had this to say: "There are a lot of prizes and awards being handed out these days, but we thought there was definitely room for one more, especially when the folks deciding who got the glory definitely knew their stuff."
It's unclear what (if any) prize will be handed out, but in the spirit of running an independent record shop, it's probably more about the taking part than the winning. [via Music Week]
In case you were living under a rock all spring, refresh your memory of Record Store Days unprecedented success here.
Here's a list of participating stores, so far:
Scotti's Records Summit, NJ
Grimey's New & Preloved Music Nashville, TN
Downtown Sound Loveland, CO
Groovacious Cedar City, UT
Sweet Spot Audio and Records Webster, TX
Independent Records & Video Colorado Springs (Annex), CO
Independent Records & Video Colorado Springs (Downtown Springs), CO
Independent Records & Video Colorado Springs (Platte), CO
Independent Records & Video Denver, CO
Independent Records & Video Pueblo, CO
Independent Records & Video Fountain, CO
Kingfish Records Tampa, FL
Papa Jazz Record Shoppe Columbia, SC
Kiss The Sky Batavia, IL
Wild Honey Records Knoxville, TN
Cheap Thrills Princeton, WV
Cheap Thrills Beckley, WV
Electric Avenue Music West Chester, PA
Sounds Good Music Port St. Lucie, FL
Top 5 Records Palatine, IL
Silver Platters Seattle (Sodo), WA
Silver Platters Seattle (Northgate), WA
Silver Platters Bellevue, WA
Landlocked Music Bloomington, IN
Bohozone Lancaster, PA
Vintage Vinyl St. Louis, MO
Radio-active Records Fort Lauderdale, FL
Sweat Records Miami, FL
Graywhale Sandy, UT
Graywhale Salt Lake City, UT
Graywhale Ogden, UT
Graywhale West Jordan, UT
Graywhale Bountiful, UT
Graywhale Taylorsville, UT
Vinyl Solution San Mateo, CA
Daddy Kool Records St. Petersburg, FL
Waiting Room Records Normal, IL
Boo Boo Records San Luis Obispo, CA
Sound Revolution Houston, TX
Princeton Record Exchange Princeton, NJ
The Culture Clash Toledo, OH
Criminal Records Atlanta, GA
M-Theory San Diego, CA
The Record Exchange Boise, ID
CD Warehouse Springfield, MO
Heights Vinyl Houston, TX
Vinyl Renaissance & Audio Overland Park, KS
Southwest Sound Durango, CO
Arkansas Record-CD Exchange North Little Rock, AR
Darkside Records and Gallery Poughkeepsie, NY
Lakeshore Record Exchange
Uncle Sam's Music Miami Beach, FL
Hot Poop Records Walla Walla, WA
Twist and Shout Denver, CO
BK Music Richmond, VA
The Sound Garden Syracuse, NY
The Sound Garden Baltimore, MD
Gallery of Sound West Hazleton, PA
Gallery of Sound Dickson City, PA
Gallery of Sound Wilkes-Barre (Mundy St), PA
Gallery of Sound Wilkes-Barre (Provincial Tower), PA