Published on
April 26, 2017
Category
News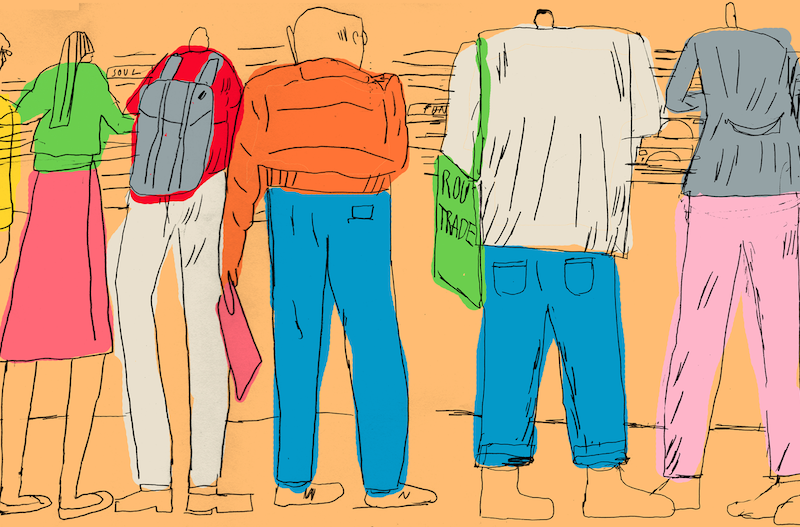 The hustle and bustle.
Increasingly characterised by baffling reissues and pressing plant hold-ups, Record Store Day gets placed under greater scrutiny with every passing year. Does anyone need a 'Barbie Girl' picture disc, for example? But for its flaws, it remains a vibrant day out for the music community, as these illustrations by It's Nice That's John Molesworth so brilliantly reveal.
From the hardcore collectors queuing up at Rough Trade East to an elated crowd at The Black Madonna's Phonica set, Molesworth went on a tour around London's record stores to capture the hustle and bustle of the day. Have a look below and see more over at It's Nice That.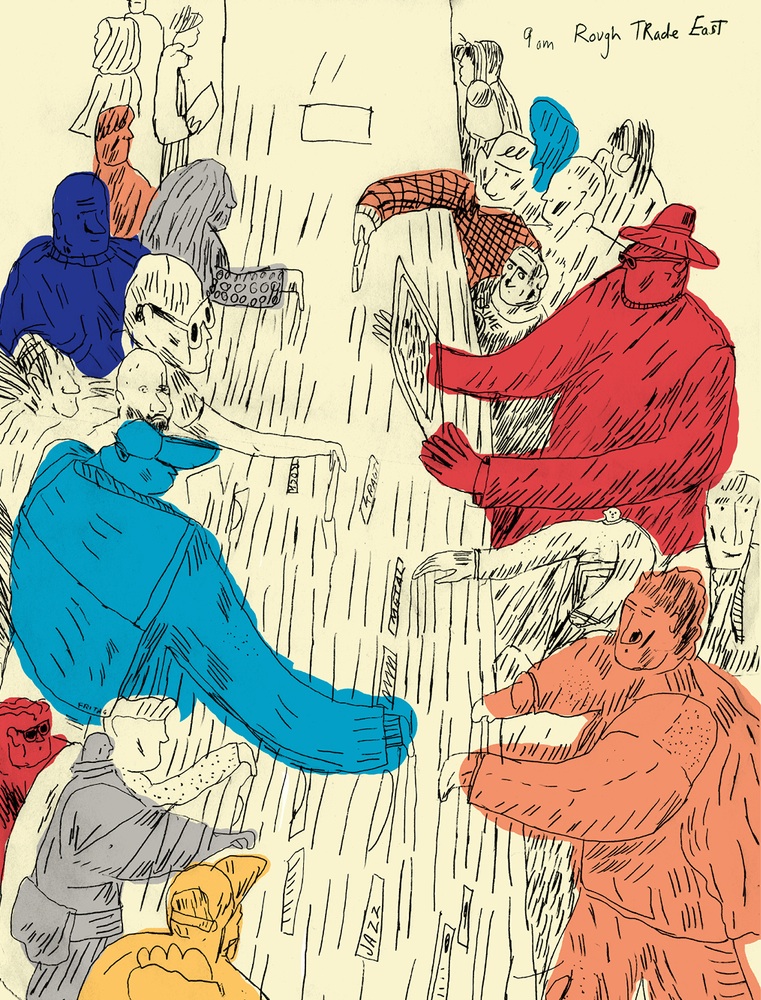 0900: Rough Trade East
1551: The Black Madonna, Phonica, Soho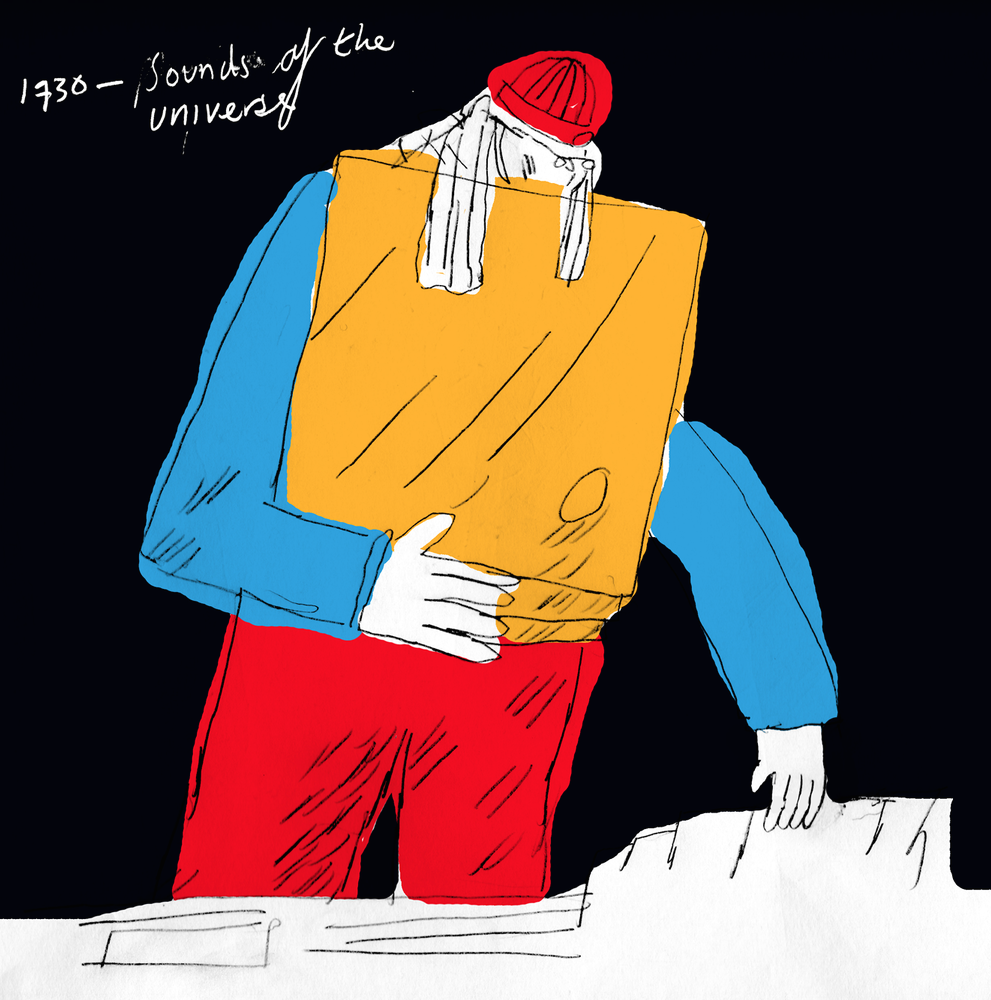 1730: Sounds of the Universe, Soho