Published on
May 28, 2013
Category
News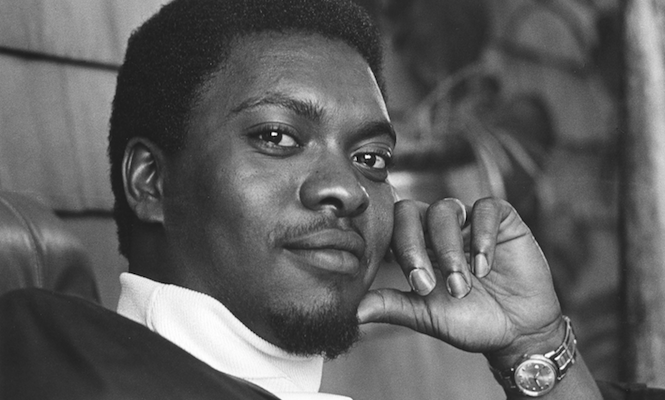 Booker T. Jones has reunited with Stax Records to release his first album on the seminal Tennessee R&B label since Booker T. and the MG's 1971 Melting Pot.
Few musicians have come to define the sound of a record label quite like Booker T. Jones nailed Stax. Alongside the likes of Sam & Dave, Otis Redding and Carla Thomas, Booker T. and the MG's were among the most influential acts to fuse R&b with early soul and funk, penning perhaps the most recognisable Hammond organ riff of all time in the process.
Now, over fifty years since that sizzling 1962 hit "Green Onions" and over forty since the band split from the label as it slid towards insolvency, frontman Booker T. Jones is set to release Sound The Alarm on the iconic imprint, which has found a new lease of life under the guidance of the Concord Music Group.
Speaking to Billboard, Jones said he was happy to return to the label he was proud to call home: "I'm so comfortable with what's going on now — it's a return home. It has worked well for me going from that company to this company. If it hadn't fallen apart in the '70s, Stax would have had to make all of those changes for R&B to survive through disco and hip-hop. Somehow, the universe has made it possible for me and Stax Records to be in the same place after all these years."
Featuring a ream of stars from the world of modern RnB like Estelle, Mayer Hawthorne, Raphael Saadiq and Anthony Hamilton among others, Jones said that the new album would be "a more accessible work, more accessible music" and "more of an R&B record" than Road To Memphis, his 2011 collaboration with Questlove of The Roots. [via Billboard]
Sound the Alarm will be released on 25th June. Listen to the title track featuring Mayer Hawthorne below:
Tracklisting:
1. Sound The Alarm (ft. Mayer Hawthorne)

2. All Over The Place (ft. Luke James)

3. Fun

4. Broken Heart (ft. Jay James)

5. Feel Good

6. Gently (ft. Anthony Hamilton)

7. Austin City Blues (ft. Gary Clark, Jr)

8. Can't Wait (ft. Estelle)

9. 66 Impala (ft. Poncho Sanchez and Sheila E.)

10. Watch You Sleeping (ft. Kori Withers)

11. Your Love Is No Love (ft. Vintage Trouble)

12. Father Son Blues (ft. Ted Jones)