Published on
July 1, 2016
Category
News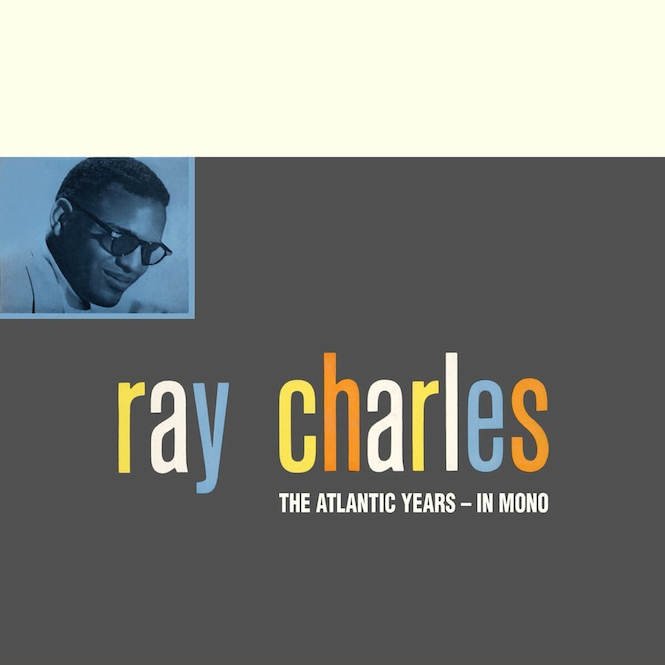 The High Priest of Soul remastered in mono.
Following last month's collection of John Coltrane's mid-career Atlantic Records albums, Ray Charles's seven studio albums on Atlantic will be treated to a deluxe vinyl box set.
As with the Coltrane set, these recordings have been remastered in mono "for the first time since the 1960s". The set arrives in a cloth-bound wooden box, with 28 pages of photos, notes, credits and with replicated artwork and labels from the original studio albums. All seven LPs are pressed to 180g heavy-weight black vinyl.
Due on July 8, find the complete tracklist below and pre-order here.
7LP Tracklist
The Great Ray Charles
1. The Ray
2. My Melancholy Baby
3. Black Coffee
4. There's No You
5. Doodlin'
6. Sweet Sixteen Bars
7. I Surrender Dear
8. Undecided
Ray Charles
1. Ain't That Love
2. Drown In My Own Tears
3. come Back Baby
4. Sinner's Prayer
5. Funny (But I Still Love You)
6. Losing Hand
7. A Fool For You
8. Hallelujah I Love Her So
9. Mess Around
10. This Little Girl of Mine
11. Mary Ann
12. Greenbacks
13. Don't You Know
14. I Got a Woman
Yes Indeed!
1. What Would I Do Without You
2. It's All Right
3. I Want To Know
4. Yes Indeed!
5. Get On The Right Track Baby
6. Talkin' 'Bout You
7. Swanee River Rock
8. Lonely Avenue
9. Blackjack
10. The Sun's Gonna Shine Again
11. I Had A Dream
12. I Want A Little Girl
13. Heartbreaker
14. Leave My Woman Alone
The Genius of Ray Charles
1. Let the Good Times Roll
2. It Had To Be You
3. Alexander's Ragtime Band
4. Two Years of Torture
5. When Your Lover Has Gone
6. Deed I Do
7. Just For A Thrill
8. You Won't Let Me Go
9. Tell Me You'll Wait For Me
10. Don't Let the Sun Catch You Cryin'
11. Am I Blue
12. Come Rain or Come Shine
What'd I Say
1. What'd I Say
2. Jumpin' In the Mornin'
3. You Be My Baby
4. Tell Me How Do You Feel
5. What Kind of Man Are You
6. Rockhouse
7. Roll With My Baby
8. Tell All the World About You
9. My Bonnie
10. That's Enough
The Genius After Hours
1. The Genius After Hours
2. Ain't Misbehavin'
3. Dawn Ray
4. Joy Ride
5. Hornful Soul
6. The Man I Love
7. Charlesville
8. Music, Music, Music
The Genius Sings the Blues
1. Early In the Mornin'
2. Hard Time (No One Knows Better Than I)
3. The Midnight Hour
4. (Night Time Is) The Right Time
5. Feelin' Sad
6. Ray's Blues
7. I'm Movin' On
8. I Believe To My Soul
9. Nobody Cares
10. Mr. Charles' Blues
11. Some Day Baby (Worried Life Blues)
12. I Wonder Who
[via Modern Vinyl]