Published on
March 14, 2016
Category
News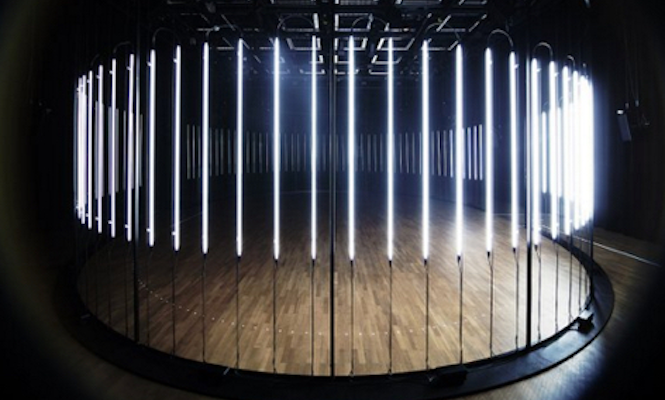 An "acoustic-architectural space designed as an audiovisual installation."
Experimental German label Raster-Noton is to continue its twentieth anniversary celebrations this year as its immersive White Circle installation comes to Berlin's Halle Am Berghain next month.
Taking up residence at the unused "other half" of the city's iconic club, the audio-visual installation will feature music from several key members of the label, including Kangding Ray, Byetone, Frank Bretschneider and co-founder Carsten Nicolai aka Alva Noto, who collaborated with The Vinyl Factory to premiere his unicolor installation in the UK last year.
Installed at Halle Am Berghain from 28th to 30th April, White Circle will coincide with the label's 20th anniversary showcase at the club next door where Atom™, Emptyset, Alva Noto and Marcel Dettmann will be among those performing. [via RA]
Read next: How Alva Noto and Ryuichi Sakamoto scored The Revenant.