Published on
June 8, 2018
Category
News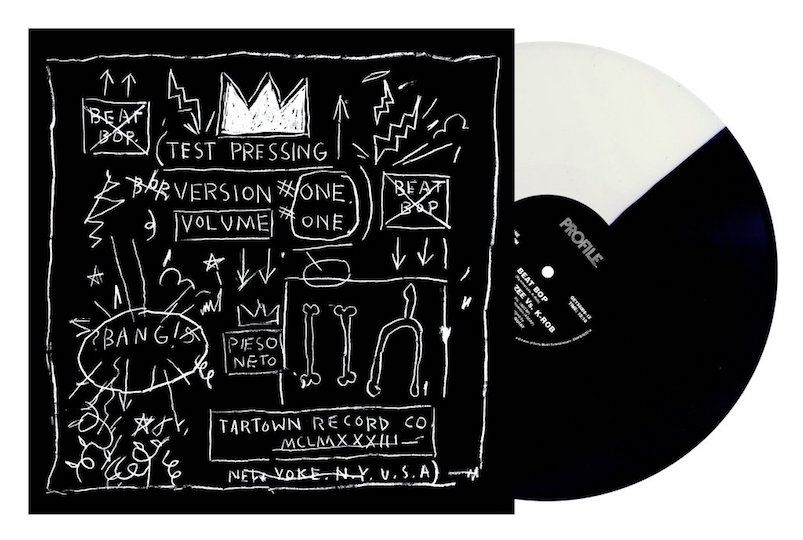 Co-produced by Jean-Michel Basquiat and featuring his iconic original artwork.
One of the most sought-after records in hip-hop (and contemporary art) history, Rammellzee vs K-Rob's 1983 12″ Beat Bop is back on vinyl courtesy of Get On Down.
Reissued with the full artwork for the first time on Record Store Day 2014 in an edition of 3,000, the label are finally releasing the remaining 500 copies of the iconic release on split black and white vinyl, curated by hip-hop historian Noah Uman.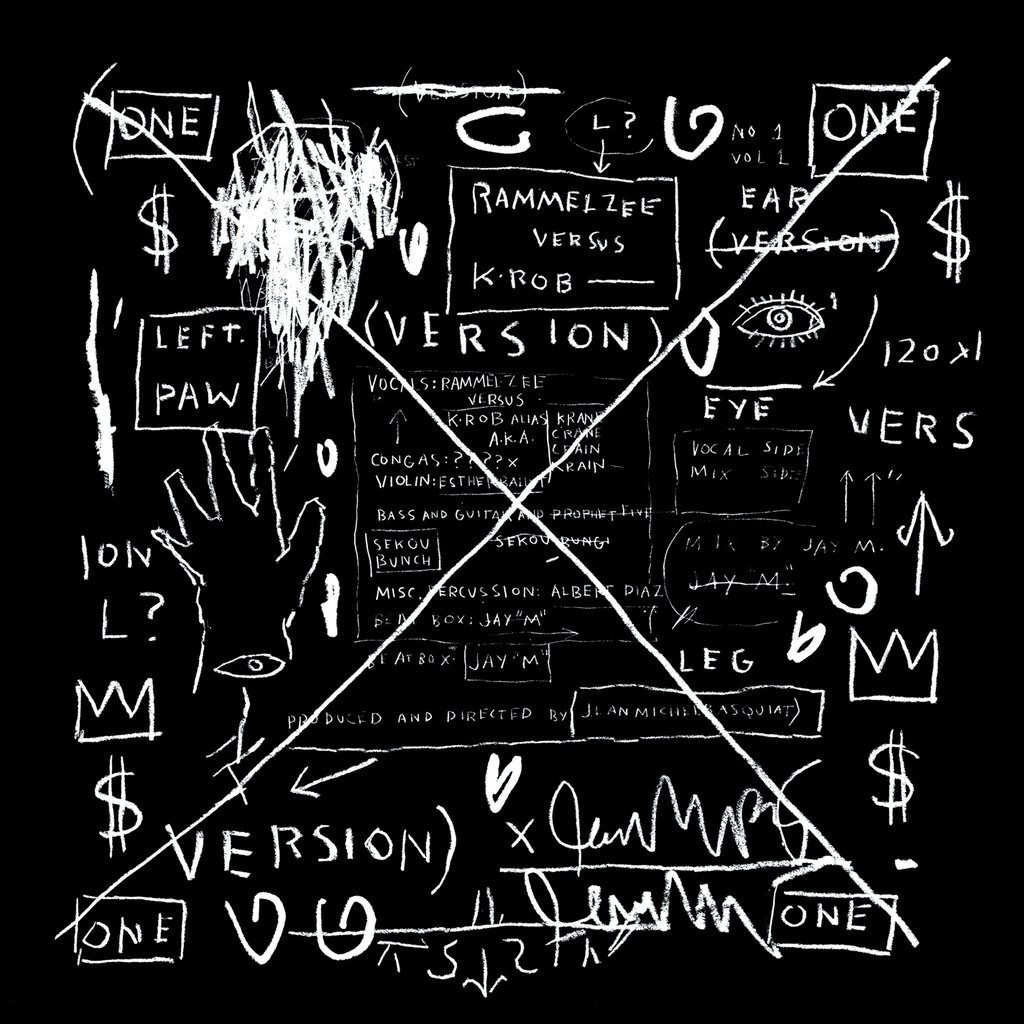 The releases features original artwork officially licensed from the Basquiat estate and a four-panel folded insert providing context to the original single's creation compiled by Andrew "Noz" Nosnitsky, complete with interviews with Rammellzee, K-Rob, Glenn O'Brien, Al Diaz, and more.
While the original Tartown Records pressing – thought to have been limited to 500 copies – has demanded over £1,500 on the second-hand market, the 2014 Record Store Day reissue hasn't been that much more accessible, with copies likely to set you back between £50 and £150.
Due for US release on 22nd June, you can find out more here and remind yourself of the track below. Pre-orders are yet to be opened.
Rammellzee's incredible 1995 interview with Ed Gill for Mo'Wax, Gothic Futurism, was released on limited white vinyl by The Vinyl Factory in 2014.