Published on
December 1, 2017
Category
News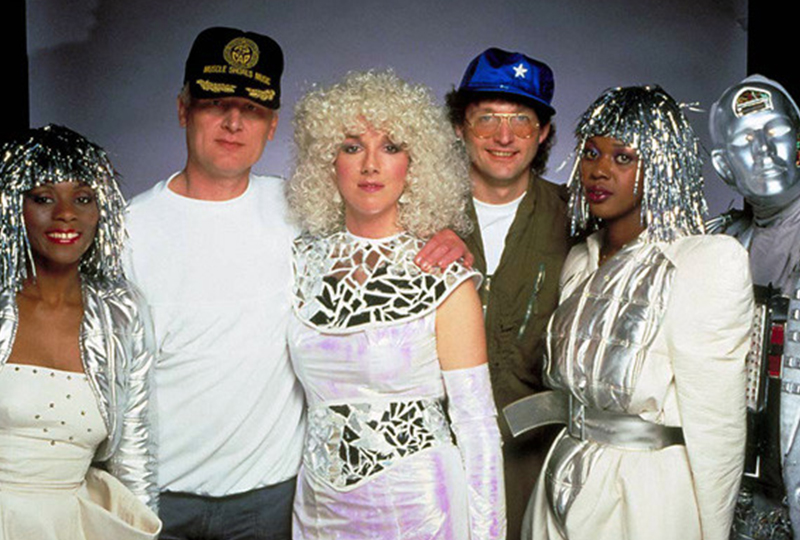 An intergalactic eighties electro boogie classic.
RAH Band's cosmic discotheque love song 'Messages From The Stars' is being remastered and rereleased for the first time since its '83 debut by Espacial Discos this December.
Read more: The 100 greatest disco 12″s of all time
The band was founded in 1977 by musician and composer Richard Anthony Hewson, taking its name from his initials. Hewson – The Rah Band's sole member – played all of the instruments himself.
'Messages From The Stars' has been remastered from the original tapes for this first ever reissue. The song originally appeared on studio album Going Up, which is also being rereleased.
The 12" features the track's Long Wave Mix and Astro Mix, as well as a Short Wave Mix which is similar to the LP version.
'Messages From The Stars' and Going Up are out 15th December on Espacial Discos.
Listen to 'Messages From The Stars (Astro Mix)' and check out the track lists below.
'Messages From The Stars' 12″
Tracklist
Side A
A1. Messages From The Stars (Long Wave Mix)
Side B
B1. Messages From The Stars (Astro Mix)
B2. Messages From The Stars (Short Wave Mix)
Going Up LP
Tracklist
Side A
A1. Messages From The Stars
A2. Roll Me Down To Rio
A3. Perfumed Garden (with Scented Strings)
A4. Hunger For Your Jungle Love
A5. Sam The Samba Man
Side B
B1. Winter Love
B2. Tears and Rain
B3. Two Bodies
B4.Party Games
B5. Riding On A Fantasy