Published on
September 22, 2014
Category
News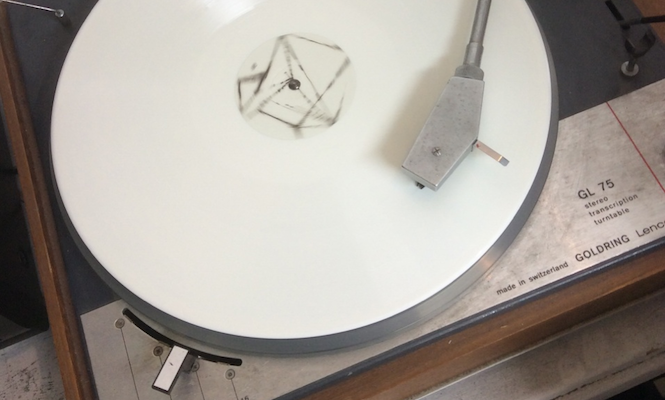 Originally posted on FACT.
Thom Yorke has tweeted an image of a mysterious new record. The image has surfaced following a stream of cryptic images appearing on the Radiohead frontman's tumblr page.
Exactly what the record contains remains to be seen, with some suggestions that it may be Thom Yorke's first solo record since The Eraser in 2006. The centre sticker of the white 12″ in the image is consistent with the monochrome imagery that has flooded Yorke's tumblr in recent weeks.
Some fans are speculating that the image could depict the next release from Yorke's Atoms For Peace side project. Another rumour is that the mysterious record could contain new Radiohead material recorded for the bands PolyFauna app, released in conjunction with the band's 2011 album The King Of Limbs.
Earlier this year the band unveiled plans to record their tenth studio album in September.
Watch our interview with Radiohead artist Stanley Donwood below: