Published on
May 8, 2016
Category
News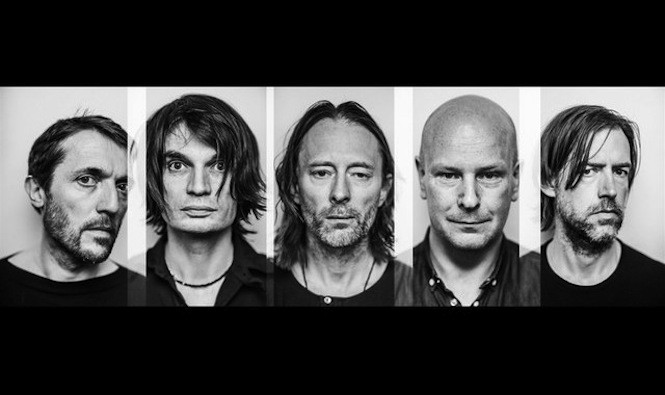 New album to get standard vinyl release next month and deluxe edition in September featuring a piece of actual master tape.
After a week of speculation and anticipation, Radiohead have released their new album A Moon Shaped Pool digitally this evening with a vinyl edition expected to follow on June 17th.
As well as the standard edition, the album will also be released as a special deluxe edition, presented in a casebound album inspired by the albums for 78rpm shellac records in the library of La Fabrique in France. This edition will be shipped in September.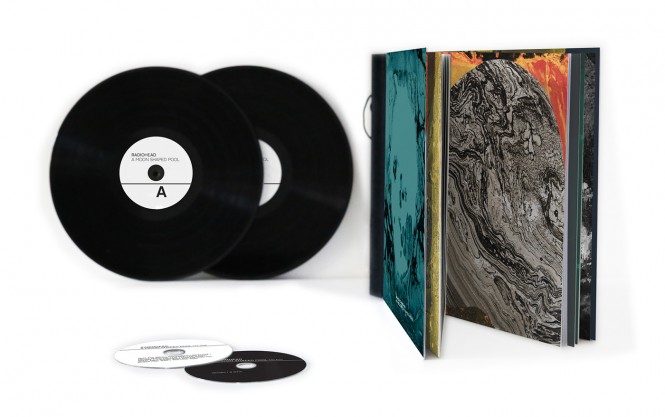 Featuring 32 pages of artwork, the 11-track album will be pressed to two heavyweight vinyl records, will include a double compact disc featuring two extra tracks and a piece of a Radiohead ½ inch master tape from an actual recording session going back to the band's 2000 album Kid A.
As they explain:
The tape degrades over time and becomes unplayable. We thought rather than it ending up as landfill we would cut it up and make it useful as a part of the special edition. A new life for some obsolete technology…

Each loop contains about ¾ of a second of audio – which could be from any era in the band's recording past going back to Kid A. You may have silence, you may have coloured leader tape, you may have a chorus… It's a crapshoot.

We have copies. Don't worry.
Available digitally on GooglePlay, iTunes and Apple Music, the album contains tracks that might be familiar to long-time Radiohead fans, with 'True Love Waits' released on their 2001 live EP 'I Might Be Wrong'. 'Desert Island Disk' and 'Present Tense' were previewed by Thom Yorke at a Paris solo show in December, while 'Identikit' and 'Ful Stop' have appeared in Radiohead live sets since 2012. Their rejected Bond theme to last year's 'Spectre', does not feature although you can get it on the b-side to the 7″ release of 'Burn The Witch'.
The band's ninth studio album follows the news that all eight previous Radiohead records will be given vinyl reissues later this month.
Earlier this week it was announced that 'Burn the Witch', the first single from … will be released on 7″, exclusively in-store at independent record shops.
You can now order your copy A Moon Shaped Pool standard and deluxe vinyl editions and watch the videos from the album's first two singles 'Burn The Witch' and 'Daydreaming', the latter directed by Paul Thomas Anderson.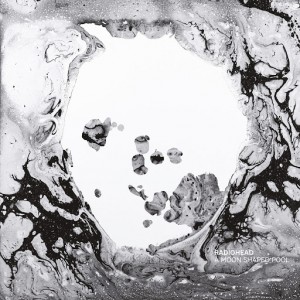 Tracklist:
Burn The Witch
Daydreaming
Decks Dark
Desert Island Disk
Ful Stop
Glass Eyes
Identikit
The Numbers
Present Tense
Tinker Tailor Soldier Sailor Rich Man Poor Man Beggar Man Thief
True Love Waits