Published on
September 30, 2016
Category
News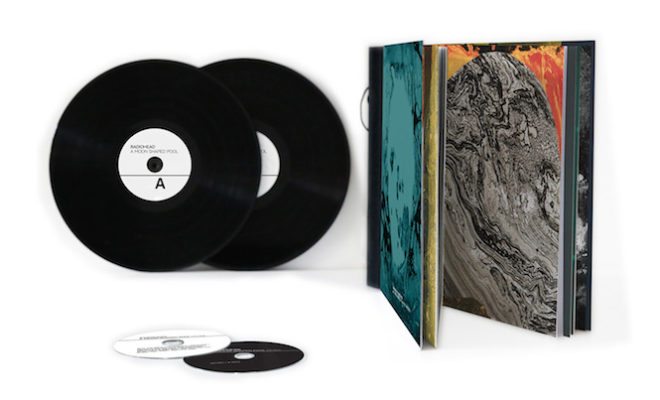 Shipping now.
The long-awaited deluxe vinyl edition of Radiohead's A Moon Shaped Pool hits shelves this week and it arrives with a couple of surprises, as a Reddit user has pointed out.
As well as two heavyweight vinyl records and a piece Radiohead master tape, the casebound album includes a double CD with two non-album B-Sides. One of the tracks is 'Spectre' – the unused theme for the recent James Bond film of the same name – which you can stream below.
The other is the brand new 'Ill Wind' a dark, meander through groove-laden synth territory, with Yorke's voice at the peak of its falsetto powers. As this Reddit user offered, "sounds like Steve Reich crossed with Amnesiac." Hear 'Ill Wind' via CoS.