Published on
January 12, 2016
Category
News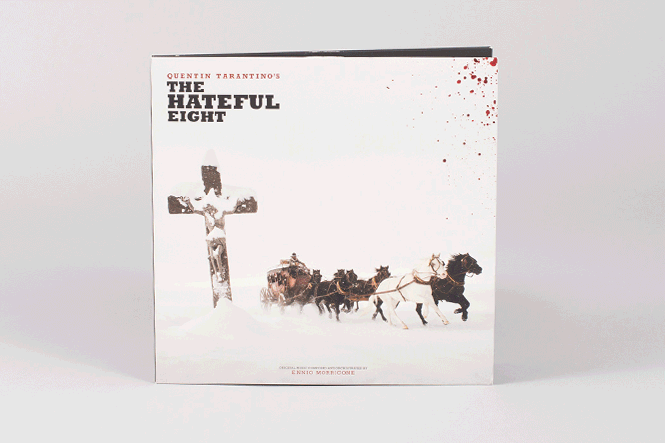 Ennio Morricone's first full Western score in decades arrives on Third Man Records.
You can rely on Quentin Tarantino to make, well, a Quentin Tarantino movie. Beyond the usual Tarantino tropes though, there are some important differences with The Hateful Eight. First, the Jacobean Western was shot in Ultra Panavision 70 – an arcane camera process last used in the '50s and '60s for horizon-stretching wides.
Second, it features the first ever originally commissioned Tarantino score, delivered by none other than maestro Ennio Morricone. The man who revolutionized the Western soundtrack, Ennio returned to the genre after forty-odd years of quiet. Quite rightly, he took best original score at the Golden Globes and looks poised for Academy Awards victory.
But don't expect this one to sit quite so comfortably next to your LP of The Good, the Bad and The Ugly, as it has more in common with Morricone's work on horror movies. In fact, parts of it were originally written for John Carpenter's The Thing, which shares the movie's theme of snowbound paranoia.
Jack White's Third Man Records were dialled in for the vinyl edition. The release compiles Ennio Morricone's score for the film as well as some licensed pop songs (this is a Tarantino movie after all) including Roy Orbison and the White Stripes.
Just like the film, it's an epic package – two LPs, two posters and a 12-page booklet with stills, all housed within in a tri-fold reversible jacket with soft-touch finish. We got hold of a copy and unpacked it for a closer look: