Published on
November 14, 2016
Category
News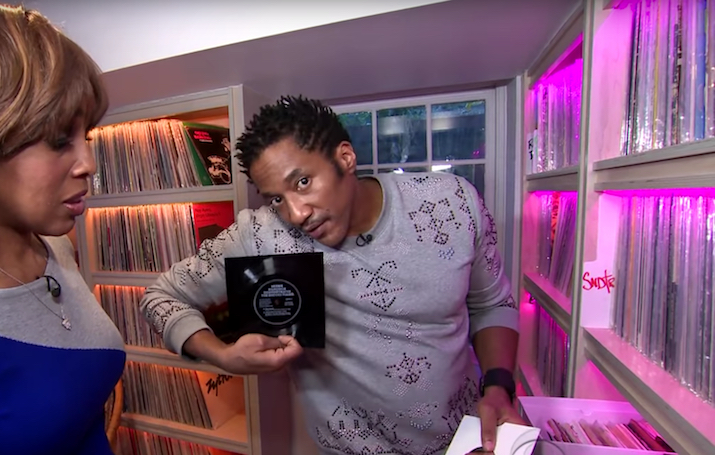 Also check out his home studio.
Following the release of A Tribe Called Quest's final album on Friday (11 November), Q-Tip has offered a rare glimpse of his vinyl treasures.
Bewildered CBS anchor Gayle King was given a tour of the collection, which features 9,000 records. "Wow! You weren't kidding when you said you have a record collection," she exclaimed. "This is like a record store!"
Tip showed off his shelves which span Latin, African, disco 12″s, funk, soul, jazz, hip-hop, 45s and more. One of his rarest records is a 7″ test pressing of Herbie Hancock's score for The Spook Who Sat By The Door.
"Where's the country section?" asked King. "I don't have country, that's nestled in my rock section" came the response. The pair looked through his collection of Beatles' records which includes the White Album and an O.G. copy of Sgt. Pepper's Lonely Hearts Club Band.
Q-Tip also gave a tour of his home studio which features a mixing board that was used to record tracks by The Ramones and Blondie.
[via Okay Player]