Published on
April 28, 2016
Category
News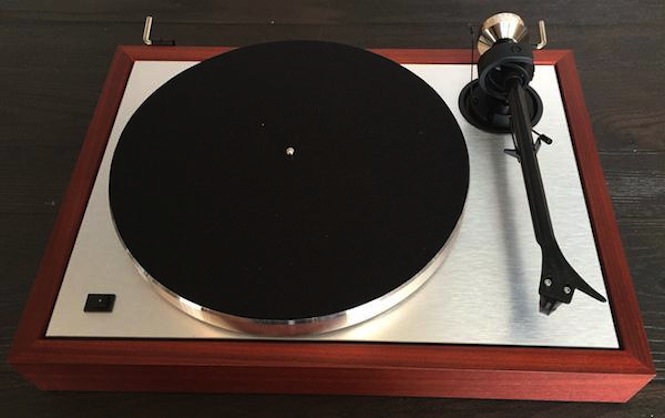 A first glimpse of Pro-Ject's elegant new deck.
Most renowned for their solid range of Essential starter turntables – two of which feature in our pick of the 8 best budget decks that won't ruin your records – Pro-Ject have unveiled the newest addition to their Classic line.
Continuing what has been a busy year for the Austrian company, who have already unveiled a new high-speed record cleaning machine and a set of wall-mountable vertical turntables, director Heinz Lichtenegger showed off the Classic 25th anniversary deck's various upgrades to Analog Planet in NYC this week.
Strikingly similar to the timeless Linn Sondek design, the smart wooden frame contains specially designed Sorbothane discs, while the tonearm tube is made of carbon-covered aluminium. Both horizontal and vertical bearings have also been given a more than cosmetic upgrade on the standard Pro-Ject arm.
Hidden from view, the sturdy aluminium platter features a new dampening material embedded around the inner circumference to help with balance and overall mass of the platter.
The real deal as far as looks go, the new Classic is set to cost between $1000 and $1400 depending on whether there's a cartridge thrown in too. [via Analog Planet]
All in all it looks like a strong contender for our list of the 8 best turntable upgrades for those of you looking to take a step up from the entry-level.
Photo: Analog Planet