Published on
October 24, 2016
Category
News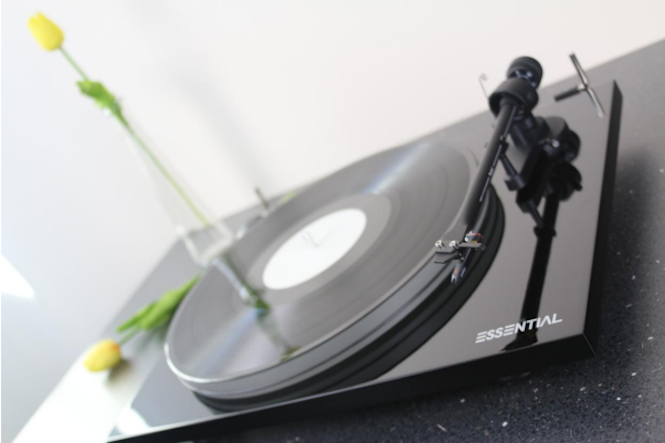 Introducing the Pro-Ject Essential III.
Turntable maker Pro-Ject has unveiled a new deck billed as "a significant step forward for vinyl enthusiasts on a budget." An upgrade on the popular Essential II deck, the new Essential III claims to deliver "a series of notable improvements that elevate the new model past the ability of its predecessor, both technically and cosmetically."
Read next: The 8 Best budget turntables that won't ruin your records
Most notably, the new Essential II will feature an upgraded Acryl-IT E platter that you can use with or without a slip mat and uses a stainless steel bearing in a bronze bushing with Teflon-lined bottom for the smoothest possible rotation.
While the motor is the same 9V model as the Essential II, the new deck is the first to use a new integrated grounding link to reduce the hum of electrical interference.
At the business end of things, the Pro-Ject Essential II is fitted with a lightweight 8.6" aluminium tonearm, that includes an elliptical Ortofon OM 10 cartridge, which is a step up from the Essential II's OM 5E. However, anyone frustrated by how difficult it is to keep the plastic belt of the Essential II in place will be disappointed to see that it has been retained on the new model.
Priced at £239.00, the Pro-Ject Essential III is available now. Click here for a list of stockists.
Specifications:
Speed: 33 / 45 RPM (manual speed change)
Drive Principle: Belt drive
Platter: 300mm acrylic
Main Bearing: Stainless steel, bronze bush with Teflon-bottom
Wow & Flutter: ±0.21% (33rpm) / ±0.19% (45rpm)
Speed Drift: ±0.70% (33rpm) / ±0.60% (45rpm)
Signal-to-Noise: -66dB
Tonearm: 8.6" aluminium
Effective Arm Length: 218.5mm
Effective Arm Mass: 8.0g
Overhang: 22mm
Supplied Cartridge: Ortofon OM 10
Included Accessories: Dust Cover, Felt Mat, Power Supply
Power Supply: 15V / 800mA DC
Power Consumption: 4.5W
Dimensions (W x H x D): 420 x 112 x 330mm
Weight: 5.0kg (net)