Published on
October 10, 2016
Category
News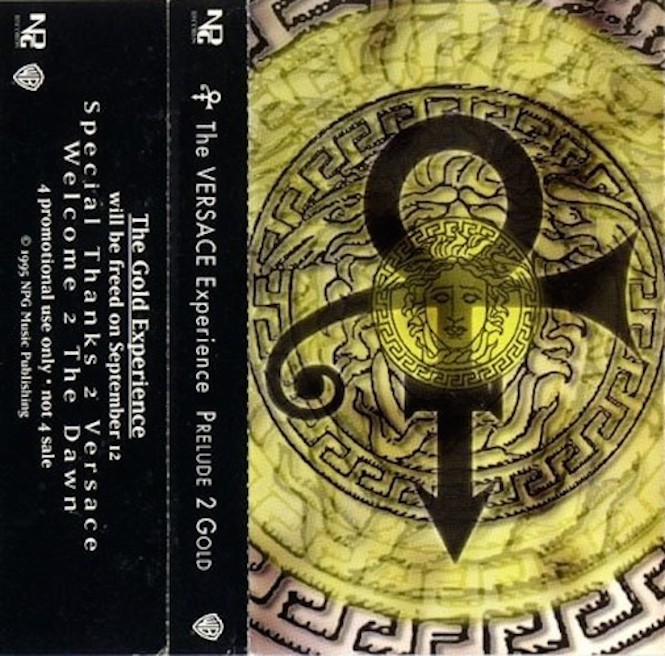 It sold for $4,087.
A mythically rare Prince promo release, The Versace Experience – Prelude 2 Gold, has smashed the record for the most expensive cassette sold via Discogs.
The cassette of previously-unreleased material was given to attendees of the Versace collection of Paris Fashion Week over the course of three consecutive days, beginning 8 July 1995. Though it was essentially a promo tool for the upcoming album The Gold Experience, the limited tape is unique in that it features remixed/edited versions of tracks, along with assorted odds and ends, that can't be heard anywhere else.
On 29 August this year, the tape made its debut on the Discogs marketplace. It went for $4,087 and was the most expensive item sold on Discogs that month. The previous sales record, and the last cassette release to take the lead slot in the site's monthly Top 30, was a 26 volume Throbbing Gristle box set back in October of 2014, which sold for $2,200.