Published on
October 25, 2016
Category
News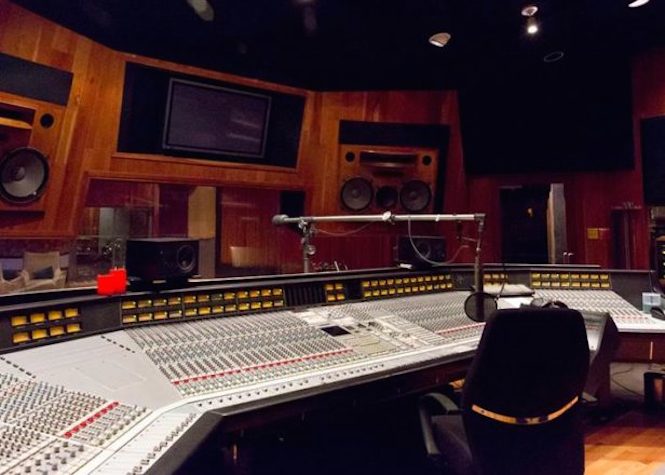 Originally published on FACT
The handwritten notes from the late artist's yet-to-be-released jazz album are among the things on display at the 65,000 square foot space.
After weeks of delays and deliberations, Prince's Paisley Park estate is now officially a museum and will be open for public tours from Friday (October 28), through December 2016. The iconic complex was originally supposed to open at the beginning of the month, but was halted by Chanhassen City Council who have now approved the rezoning request, as Billboard reports.
"Fans will have the unprecedented opportunity to experience first-hand what it was like for Prince to create, produce and perform inside this private sanctuary and remarkable production complex," says Paisley Park Tours. Prince's 3D-printed urn, designed by Prince's sister and nephew, Tyka and President Nelson, with help from the Foreverence company to symbolize the artist's home, studio, and sanctuary, is on display in the atrium.
The urn resembles a miniature Paisley Park and features various references to Prince, including seven iridescent crystals hand-selected by Tyka – a nod to Prince's favourite number. It is embellished with doves and Prince's iconic purple Yamaha piano. Photos of the urn are not available as no photography is permitted on the tour but you can check out a 360-degree video tour of the urn below.
Graceland Holdings, which runs Elvis Presley's Graceland in Memphis, Tennessee, is managing the museum for the Prince estate. Many of the rooms in Paisley Park have been preserved exactly as Prince left them before he died in April. Also on display are the handwritten notes he left behind while he worked on a yet-to-be-released jazz album, as well as the late artist's awards, outfits, instruments, artworks and motorbikes.
Guided tours of the estate cover the main floor – where Prince's recording and mixing studios are housed – along with tours of his video editing suite, rehearsal rooms, private NPG Music Club and personal concert hall. For tickets and more information visit the Paisley Park Tours site.