Published on
March 15, 2019
Category
News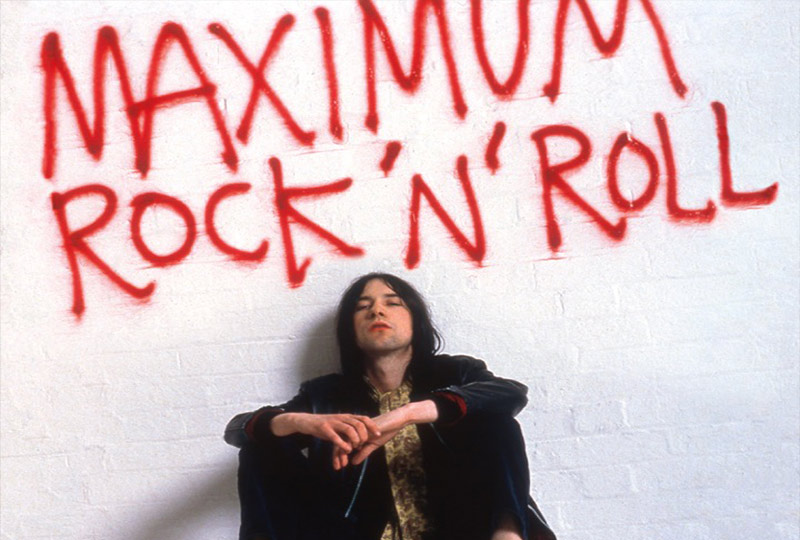 Collecting 31 of their singles on vinyl.
Primal Scream are releasing a new, two volume singles compilation, this May via Sony.
Maximum Rock N Roll: The Singles collection is divided into two parts Vol 1. 1986-2000 and Vol. 2 2000-2016, both on 2xLP.
Volume 1 features 17 tracks, including 'Rocks', 'Moving On Up' and 'Come Together'.
Volume 2 features 14 tracks including Andrew Weatherall's 'Uptown' mix, and 'Some Velvet Morning' featuring Kate Moss.
Check out the full Maximum Rock 'N' Roll tracklist below ahead of its 24th May release.
Tracklist
Vol 1. 1986-2000
Side A
1. Velocity Girl
2. Gentle Tuesday
3. Imperial
4. Ivy Ivy Ivy
5. Loaded
Side B
1. Come Together
2. Higher Than the Sun
3. Don't Fight It, Feel It
4. Movin' On Up
Side C
1. Rocks
2. Jailbird
3. (I'm Gonna) Cry Myself Blind
4. Kowalski
Side D
1. Star
2. Burning Wheel
3. Swastika Eyes
4. Kill All Hippies
Volume 2
Side A
1. Accelerator
2. Miss Lucifer
3. Autobahn 66
4. Some Velvet Morning (with Kate Moss)
Side B
1. Country Girl
2. Dolls (Sweet Rock and Roll)
3. Sometimes I Feel So Lonely
Side C
1. Can't Go Back
2. Uptown (Weatherall mix)
3. 2013
4. It's Alright, It's OK
Side D
1. Goodbye Johnny
2. Where The Lights Get In (with Sky Ferreira)
3. 100% Or Nothing