Published on
May 22, 2013
Category
News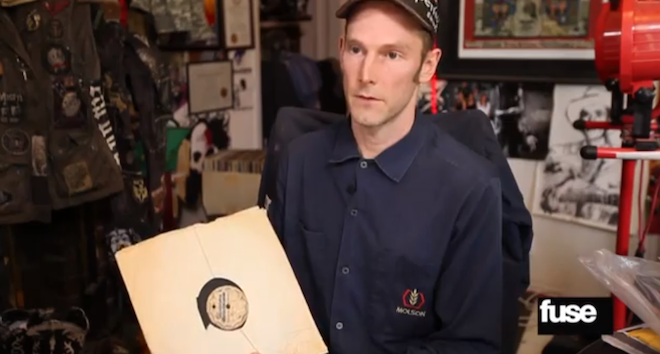 In the latest instalment of Fuse.TV's fantastic Crate Diggers series, Hank Williams III aka Hank3 digs out a never-before-heard record by country music legend Hank Williams.
The record which Hank3 pulls out of his small collection of heirlooms (which include a tie and a gun) was recorded by Hank for his mother while he was on the road and pressed on Silvertone Records. Undated, and as yet, still unlistened to even by Hank3 (reasons for this are unclear), the record contains two tracks "Mother's Side By Me" and "Lonely Mould Of Clay".
Watch the full feature below, in which Hank Williams III digs through his collection of country, punk, hardcore and super rare Killed By Death compilations.