Published on
November 2, 2016
Category
News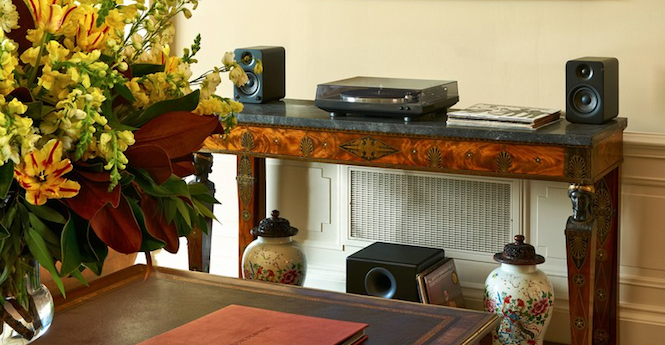 Obviously Barack plays vinyl.
Somehow it's not that surprising that Barack Obama kicks back with a Kendrick record every so often, but did we ever think we'd see his set-up?
As part of a look into the private world of Obama's White House, Architectural Digest happened on Barack's sound system. As identified on Reddit, the deck is a £250 Denon DP-300F, described by What Hi-Fi as a "fully automatic turntable with an MM cartridge and a built-in phono stage" connected to a set of what appear to be wireless Bluetooth Kanto YU5s.
There's also a subwoofer under the desk that could be an Audioengine S8. The whole set up is placed under Alma Thomas' 1973 painting Sky Light.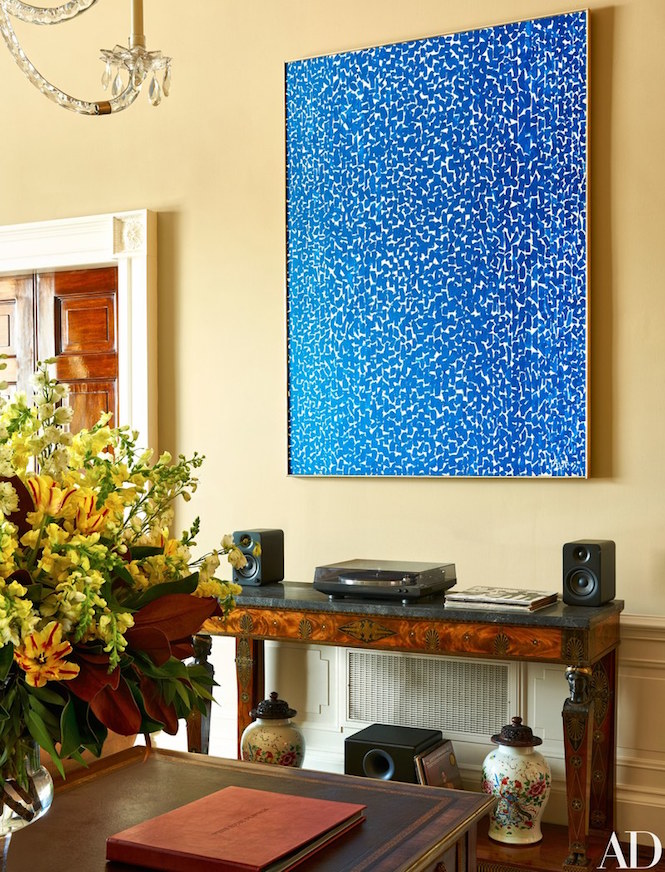 Reassuringly, even the POTUS doesn't get away with sloppy speaker placement among the audiophile crowd on Reddit, with fenderProcrastinator pointing out: "Who's going to be the guy to email the president and let him know he shouldn't have the speakers and subwoofer sitting on the same table as his record player."
Images: Architectural Digest