Published on
July 4, 2019
Category
News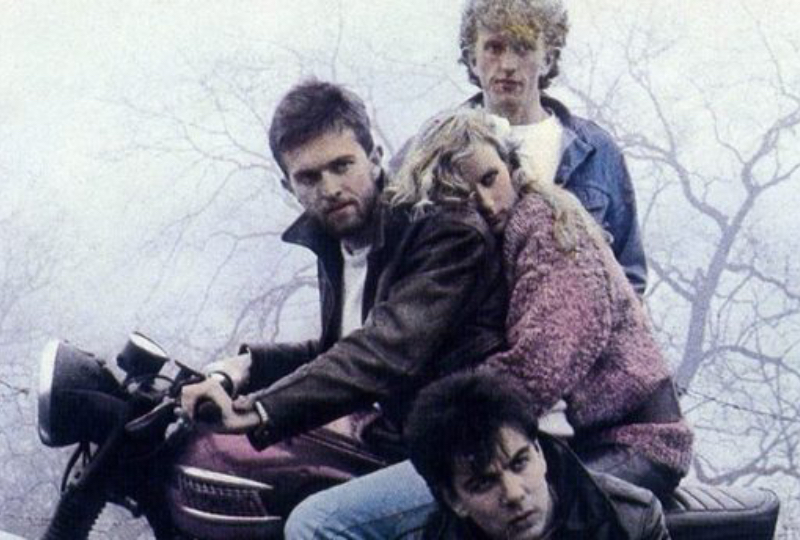 Eighties new wave pop returns.
Prefab Sprout are reissuing four albums on vinyl, this September via Sony Legacy.
The '80s sophisti-pop group was formed in 1977 by brothers Paddy and Martin McAloon, releasing their first album Swoon in 1984. The Durham natives became a mainstay in UK music, going on to release 13 LPs.
Four records will be reissued – Swoon (1984), From Langley Park to Memphis LP (1988), Jordan: The Comeback LP (1990), and compilation Life of Surprises:The Best of Prefab Sprout  (1992).
All of the remastering was overseen by Paddy McAloon, the groups' songwriter.
The band's latest release was Crimson/Red back in 2013, as well as a vinyl reissue of McAloon's 2003 solo album I Trawl the Megahertz earlier this year.
The reissues will be available from 27th September, with a new album titled Femmes Mythologiques incoming later this year.
Head here for more info, check out the tracklist and artwork below.
Tracklist:
Swoon
1. Don't Sing
2. Cue Fanfare
3. Green Isaac
4. Here on the Eerie
5. Cruel
6. Couldn't Bear to Be Special
7. I Never Play Basketball Now
8. Ghost Town Blues
9. Elegance
10. Technique
11. Green Isaac II
From Langley Park to Memphis
1. The King of Rock 'n' Roll
2. Cars and Girls
3. I Remember That
4. Enchanted
5. Nightingales
6. Hey Manhattan!
7. Knock on Wood
8. The Golden Calf
9. Nancy (Let Your Hair Down for Me)
10. The Venus of the Soup Kitchen
Jordan: The Comeback
1. Looking for Atlantis
2. Wild Horses
3. Machine Gun Ibiza
4. We Let the Stars Go
5. Carnival 2000
6. Jordan: The Comeback
7. Jesse James Symphony
8. Jesse James Bolero
9. Moondog
10. All the World Loves Lovers
11. All Boys Believe Anything
12. The Ice Maiden
13. Paris Smith
14. The Wedding March
15. One of the Broken
16. Michael
17. Mercy
18. Scarlet Nights
19. Doo-Wop in Harlem
Life of Surprises 
1. The King of Rock 'n' Roll
2. When Love Breaks Down
3. The Sound of Crying
4. Faron Young
5. Carnival 2000
6. Goodbye Lucille #1 (Johnny Johnny)
7. I Remember That
8. Cruel
9. Cars and Girls
10. We Let the Stars Go
11. Life of Surprises
12. Appetite
13. If You Don't Love Me
14. Wild Horses
15. Hey Manhattan!
16. All the World Loves Lovers