Published on
July 6, 2016
Category
News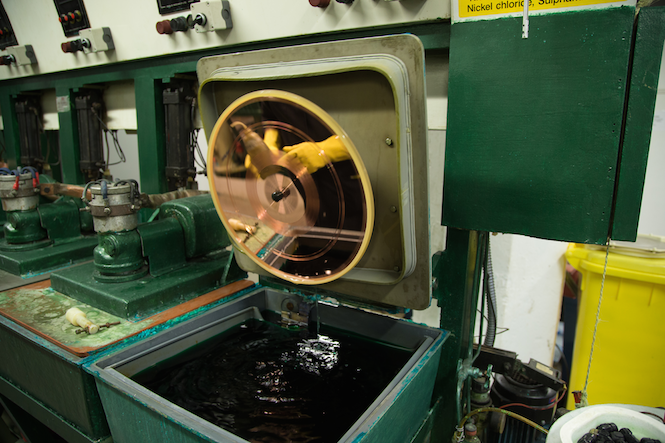 The factory aims to turn around small runs in six weeks.
Precision Record Pressing Inc, an ambitious new vinyl pressing plant, will open soon Burlington, Canada, Exclaim reports.
Owned by Gerry McGhee, who is president of major music distributor Isotope Music, the company has big plans once it is up and running later this year. By teaming up with the Czech giants GZ, Precision will offer extra pressing overseas while acquiring more machines and additional pressing plants.
"In phase one we can do 4.5 million units out of the Burlington plant plus 2 million from the Czech plant," McGhee told FYI Music.
In phase two – once Precision has its additional presses – the plant should have a production capacity of up to 11 million records a year. If all goes to plan, this will make them the second largest plant in North America.
And it's gets even more exciting for small labels and artists sending orders of 200-300 units because Precision promises to get vinyl shipped within finish to eight weeks.
"We are filling orders in 8-10 weeks. Our goal is that when we're at full capacity in Burlington it'll be 6-8 weeks. It'll be a game-changer for plants around the world when we go to that kind of delivery time," McGhee said.
Precision is pressing its first release in August (though they're keeping quiet about the artist for now). It will then open properly on September 16.