Published on
July 19, 2016
Category
News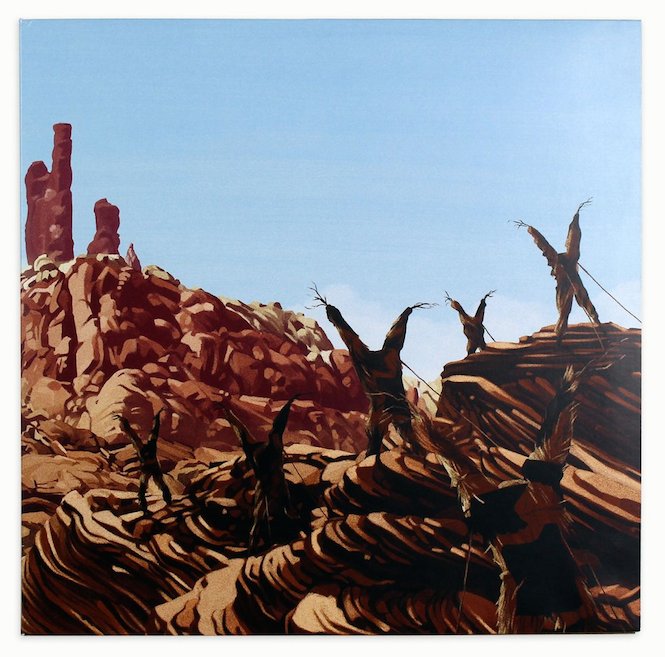 The sci-fi flick is also back in theatres for one night only.
The entire Planet of the Apes franchise eventually spanned five sequels and reboots and a brief TV series, but nothing beats the original. The 1968 remains a sci-fi classic for its excellent script and set design, and obviously for Jerry Goldsmith's advanced score.
Almost 50 years on from its original release, Mondo has announced a double LP vinyl reissue of the soundtrack. With artwork by Matthew Woodson and liner notes by Devin Faraci, the yellow/black pressing is limited to 1000 copies only.
What's more, to celebrate the release, Mondo is teaming up with the Alamo Drafthouse to bring Planet of the Apes back to screens for one night only on August 30 at Alamo locations nationwide. Tickets to these screenings include an exclusive T-shirt and the first opportunity to snag the limited edition.
Mondo's Mo Shafeek said: "Like the best of science fiction cinema, it's cautionary message of human nature still endures, whilst being an endlessly entertaining thrill ride. We are proud to celebrate the franchise, Jerry Goldsmith's seminal score and present it on the big screen the way it was intended."