Published on
August 4, 2016
Category
News
20 years of Placebo celebrated in deluxe box set.
Brian Molko and co. have announced the release of "retrospective album" A Place For Us – 20 Years Of Placebo.
Pressed as both a standard black and deluxe pink vinyl edition, the box set features four heavyweight vinyl records and an exclusive 24 page booklet of never-before-seen images curated by Brian Molko & Stefan Olsdal from their private collections.
As if that wasn't enough, the first 450 of the deluxe box pink vinyl edition and the first 500 of the standard black vinyl edition have been signed by Brian Molko & Stefan Olsdal, with the element of surprise that 50 random orders of the box set will also receive a bonus 7" single of the band's new tracks 'Jesus' Son / Life's What You Make It'.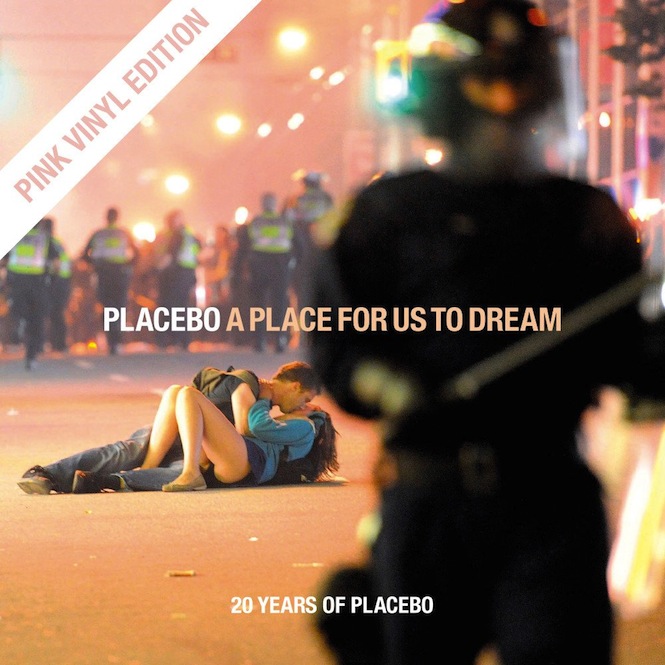 The box set will also be accompanied by an EP of previously unreleased material called Life Is What You Make It. Both are released on 8th October and you can pre-order the box set here.
Check out the tracklist below:
Vinyl 1
A1. Pure Morning (Radio Edit)
A2. Jesus' Son (Radio Edit)
A3. Come Home
A4. Every You Every Me (Single Version)
B1. Too Many Friends
B2. Nancy Boy (Radio Edit)
B3. 36 Degrees (Version 2016)
B4. Taste In Men (Radio Edit)
B5. The Bitter End
Vinyl 2
A1. Without You I'm Nothing (feat. David Bowie)
A2. English Summer Rain (Single Verison)
A3. Breathe Underwater (Slow)
A4. Soulmates
B1. Meds (feat. Alison Mosshart)
B2. Bright Lights (Single Version)
B3. Song To Say Goodbye (Radio Edit)
B4. Infra-Red
B5. Running Up That Hill
Vinyl 3
A1. B3 (Radio Edit)
A2. For What It's Worth
A3. Teenage Angst
A4. You Don't Care About Us (Radio Edit)
A5. Ashtray Heart
B1. Broken Promise (feat. Michael Stipe)
B2. Slave To The Wage (Radio Edit)
B3. Bruise Pristine (Radio Edit)
B4. This Picture
B5. Protégé Moi
Vinyl 4
A1. Because I Want You (Redux Version)
A2. Black-Eyed
A3. Lazarus
A4. I Know (Version 2008)
B1. A Million Little Pieces (Radio Edit)
B2. Special Needs (Radio Edit)
B3. Special K
B4. Loud Like Love