Published on
October 17, 2018
Category
News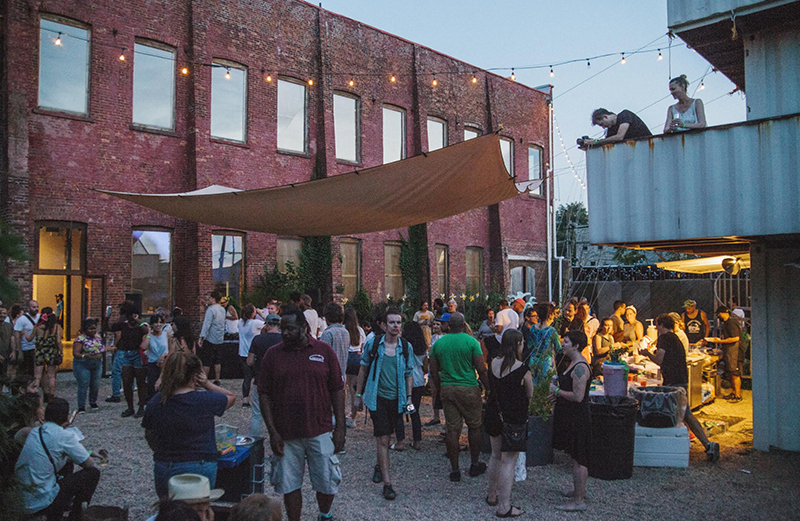 Arts, science, and vinyl.
Pioneer Works – a non-profit cultural centre in Brooklyn, NYC – has launched its first record label.
Housed in an old industrial factory in Red Hook, Pioneer Works spends 85% of its funds providing free and affordable educational programs as well as hosting live performances, science installations, exhibitions, lectures and residencies.
Members of the centre's music advisory board include David Byrne, Justin Vernon and Genesis P-Orridge, a former member of industrial pioneers, Throbbing Gristle.
Pioneer Works' has also announced its first two releases on limited 12″ – Tuff Guy Electronics and Sequence.
Tuff Guy Electronics is the latest EP from Minneapolis collective Marijuana Deathsquads, who describe the record as "a collection of late-night head-nods, comedowns and might-have-beens. Or as one of the song-titles here, puts it pretty succinctly, 'Ain't Been Right Since That Party.'"
While Miss Information is the alias of Mihori Hato, who conjured up Sequence in answer to the question, "What if information was female?". According to PW: "she had been contemplating information not as dominating with oft-hidden data-points, but something akin to the moon, a mysterious natural energy that, in her words, "brings change to the planet.'"
The label is an extension of the Pioneer Works Press, and will release albums from people who have held the position of artist-in-residence at the centre. Past musicians to have held the post include James Tillman, Molly Surno and Tommaso Cappellato.
Head here for more info.