Published on
July 28, 2016
Category
News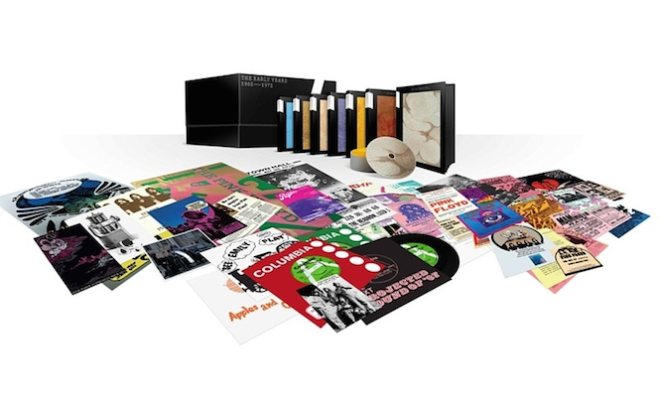 Originally published on FACT
Eight tracks recorded for a 1967 film to be made available for the first time.
Pink Floyd ultras have finally got the chance to hear a what's been dubbed the "holy grail" of prog rarities with the release of a 27-disc box set of the band's early years.
The set includes seven hours of unreleased live music and 15 hours of video spread across CDs and DVD/Blu-Ray discs, along with five 7" singles in replica sleeves. A highlight from the pack is eight tracks recorded the year before Syd Barrett's departure from the band. The songs, which it's believed have never been bootlegged, were recorded for filmmaker John Latham on 20 October 1967 in London. Latham eventually decided not to use them in his short film Speak.
The Early Years 1965-1972 also contains the first official release of two heavily bootlegged Barrett-era songs, 'Vegetable Man' and 'Scream Thy Last Scream'. Another Barrett rarity in the set is 'In the Beechwoods', a song recorded at the same time as 'Jugband Blues' from the second Floyd album A Saucerful of Secrets, now given its first outing in high-quality audio.
The heavy weight box set, which retails for an equally whopping $700, will be released on 11 November. The seven individual book-style volumes of the set will be released separately in 2017, with Cambridge St/ation covering Barrett's time with the band form 1965-1967. Find out more and pre-order here.