Published on
June 10, 2013
Category
News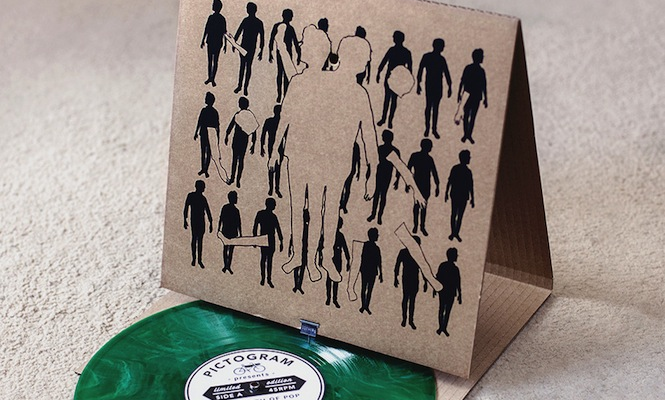 The ultimate in DIY; a hand-cranked cardboard turntable.
Modifying the record sleeve for their collaboration with The Death Of Pop, Pictogram Studios have created a self-assembly DIY turntable that plays the very record it holds. Propping the needle on the record like a Muji picture frame, the Soundbox turntable relies on a steady hand to spin the record, which contains a spoken word introduction to the whole concept on the A-side and three tracks by indie band The Death of Pop on the B.
More organic than sticking your iPhone in a glass, "the metal gramophone needle picks up sound from the record, which is channelled through flutes in the corrugated cardboard" with the triangle shape acting as a primitivae speaker and amplifier.
Of course, if you don't fancy getting cramp in your hand cranking the whole of The Death Of Pop's EP on the flip, you can always whack it on regulation gramophone. Or maybe pulp your wooden record and make a cardboard generator.
Watch a demonstration below: