Published on
June 29, 2017
Category
News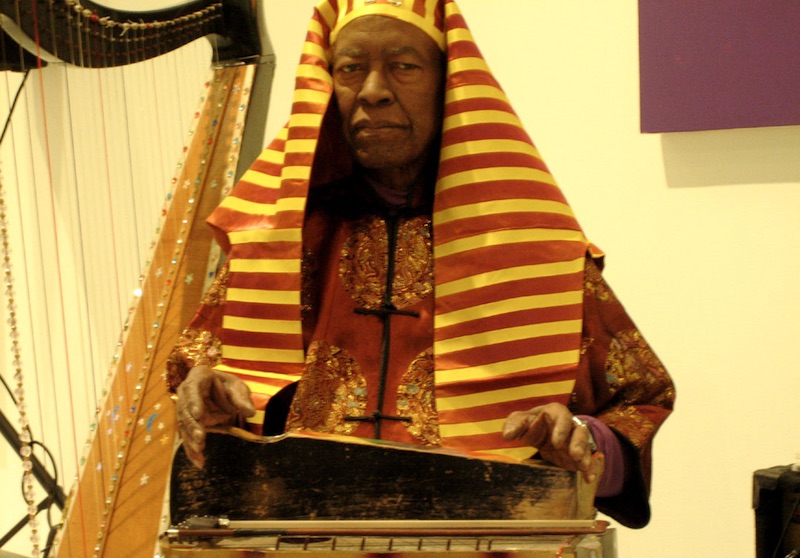 One of the greats.
Spiritual jazz trumpet player, educator and musical innovator Kelan Phil Cohran has passed away aged 90.
The thread that connects Sun Ra, Earth, Wind and Fire and Hypnotic Brass Ensemble, Cohran played a crucial role in the advancement of Black music from the 1960s onwards.
Instrumental in founding the AACM (Association for the Advancement of Creative Musicians), the Chicago non-profit organisation aimed at supporting independent Black music in the community, Cohran spent much of the decade recording with his Artistic Heritage Ensemble, members of which would go on to form Earth, Wind And Fire.
As an innovator he developed an electric kalimba or mbira called the Frankiphone, which became known as the Space Harp and can be heard on Sun Ra and early Earth, Wind and Fire albums. He carried over the education practices learned in Sun Ra's Arkestra to his sons, eight of whom make up the nine members of contemporary hip-hop brass band Hypnotic Brass Ensemble.
With several tributes posted to his Facebook page, news of Cohran's passing was shared by Gilles Peterson on Twitter, who recently recorded a tribute mix to mark Cohran's 90th birthday, which you can revisit above.
Kelan Phil Cohran has departed the planet 28.6.2017. Condolescences to all family and friends… X pic.twitter.com/FHMHykaLik

— Sun Ra Arkestra (@SunRaUniverse) June 29, 2017
very sad to hear of the passing of one of the true greats and cultural teachers… Phil Cohran RIP

— Gilles Peterson (@gillespeterson) June 29, 2017
RIP brother Phil Cohran!!!
Chicago will miss you… https://t.co/8oMy8lsbi4 pic.twitter.com/OX9kuyZ6wv

— lefto. (@LeFtO) June 29, 2017