Published on
July 15, 2016
Category
News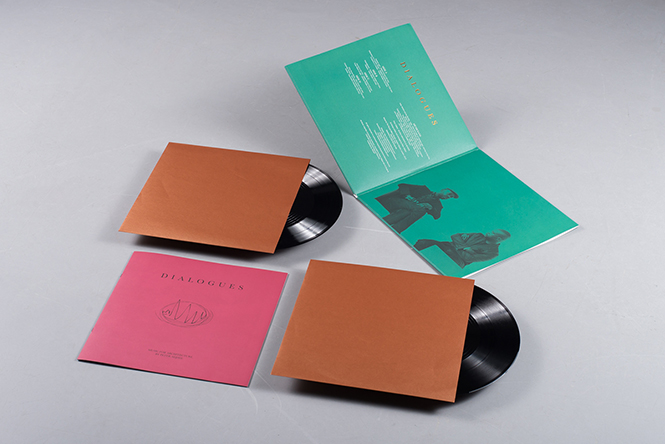 David Adjaye's most evocative spaces re-imagined as sound.
Out today on The Vinyl Factory, Dialogues is a limited edition vinyl-only album of compositions that Peter has created for David's buildings across the globe, from Dirty House in London to the Nobel Peace Center in Oslo.
The project examines the creative relationship between David and Peter that have been developed over the last decade; each track corresponds to a piece of work by David Adjaye and traverses the intersection between music and architecture, between sound and space. Stream all ten tracks below:
'I think people are overly obsessed with the visual in architecture,' David told The Spaces in this short film. 'For me, at its most successful, [architecture is] not really about the visual markers, but the way it lifts people up. I think that's a multi-sensorial experience.'
The double LP arrives in bespoke bronze inner sleeves, presented within a gatefold sleeve that features a hand-drawn bronze foiled image by David Adjaye. The edition includes a 16 page stitched booklet and design by Adjaye Associates.
See photos in the gallery below and order your copy from VF Editions.