Published on
March 8, 2016
Category
News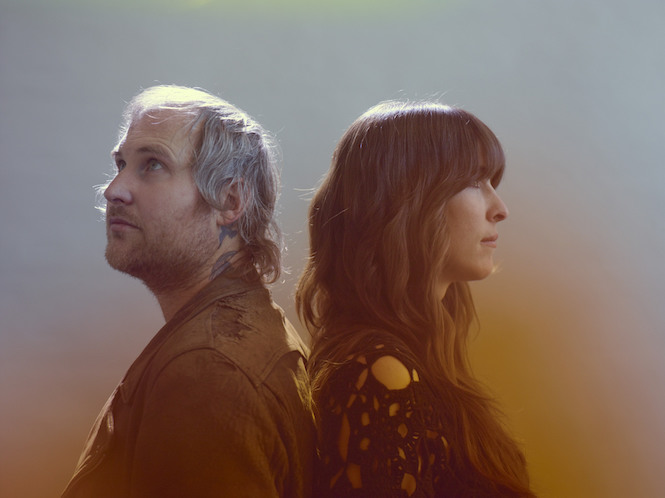 Be With Records unveils RSD exclusives.
Last autumn, Stockholm duo Korallreven retired their dreamy synth-pop project with final song 'Here In Iowa'. At the time the track was pressed up as an ultra limited 7″ flexi but it will now receive a full 12″ release as part of Record Store Day 2016.
Available via Be With, the new Here In Iowa Remix EP will feature a disco dub dream remix of said song by Peaking Lights.
The 12" will also, for the first time on vinyl, include Korallreven's anthemic cover of Guns & Roses' 'November Rain' from 2014 as well as 'Shine On', the pair's rework of their own 2010 single 'Honey Mine', featuring Taken By Trees' Victoria Bergsman.
Of the release and remix, the duo said:
"Hard to say if 'Here In Iowa' was an end or a start of something new. You'll see! Whether or not, we hold it as one of our highest heights and, after this beautiful season, we truly deeply madly felt that it was worth some extra limelight. And hey! Thanks for the remix, Peaking Lights! It's so wonderful! Life surely is."
For its other Record Store Day release, Be With Records is cueing up the (limited) first ever vinyl edition of The Green Hour by The Autumn Defense, an orchestral pop collaboration between Wilco bassist John Stirratt and multi-instrumentalist Pat Sansone.
Here In Iowa Remix EP and The Green Hour will both be available on vinyl at all good physical stores across the world on Saturday 16th April.