Published on
March 16, 2016
Category
News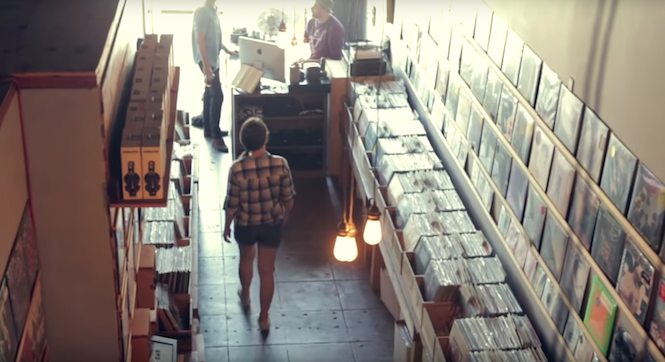 'It wasn't sustainable'.
Popular LA record store Origami Vinyl has closed after seven years. Winding down operations last weekend, Neil Schield, who fulfilled a childhood dream when he opened the Echo Park store, admitted that the store had been losing money, unable to compete with major retailers like Amazon, Barns & Noble and Urban Outfitters' expansion into vinyl sales.
As LA Times report, Schield also cited poor Record Store Day sales as instrumental in the store's closure:
"The last few Record Store Days were really bad for us, and the holidays were slow. It was one thing to compete with the shop down the street, but it's another thing when big-box stores like Amazon and Urban Outfitters have gotten into vinyl and offer free shipping. I was at the Americana in Glendale and the Barnes & Noble there had a huge sign advertising its vinyl section."
A go to for local and contemporary bands, Origami Vinyl also suffered from exclusively stocking new vinyl with smaller mark-ups and a shorter shelf-life.
Turning his attention to his label Fairfax Recordings, Schield has ensured that Origami Vinyl will not leave local customers in the lurch, with a branch of the Highland Park store Permanent Records to take over the space and its stock. [via LA Times]
Watch our short film from inside the store below: