Published on
November 23, 2018
Category
News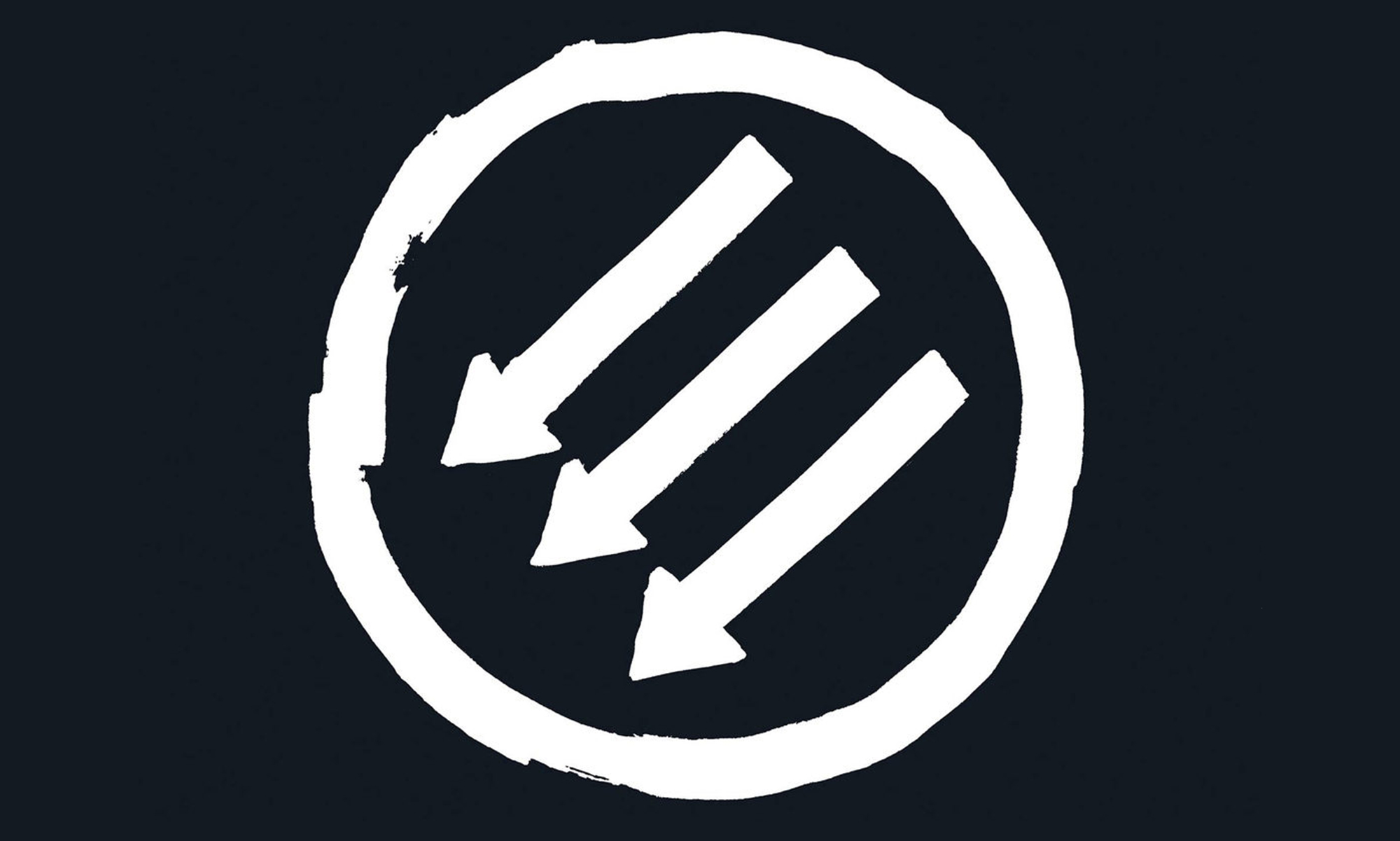 All label profits will be donated to Hope Not Hate.
Optimo Music, the Glasgow-based record label run by JD Twitch, has launched a new imprint, Against Fascism Trax.
Read more: So Low: How '80s EBM and industrial are returning to the dance floor
The label aims to "provoke dialogue that is fundamentally anti-racist, anti-sexist, non-homophobic, non transphobic, non-ageist" and "non-ableist", as well as "to question and break down the class divide", and has announced its first record – a 12″ from newcomer Logtoad, Rat Full Of Coins (Vol. 1).
In the Against Fascism Trax manifesto – which repurposes text written by Lerato Khathi, AKA Lakuti – JD Twitch shares: "If AF Trax reaches just one person to make them change their mind over being a supporter of the far right, motivates somebody to work against fascist thinking, informs someone or raises funds – then I will view it as having been a success"
"The label's message is very simple. The far right ultimately wish for the destruction of our way of life and indeed the lives of many of the people we love. The message is love. The message is solidarity. The message is No Pasaran – They shall not pass."
Against Fascism Trax has 10 12″s planned for 2019, with Logtoad's Rat Full Of Coins (Vol. 1) arriving on 11th January. All label profits will go to Hope Not Hate, which campaigns to counter racism and fascism.
Check out the cover art, which features the AF Trax manifesto, and track list below.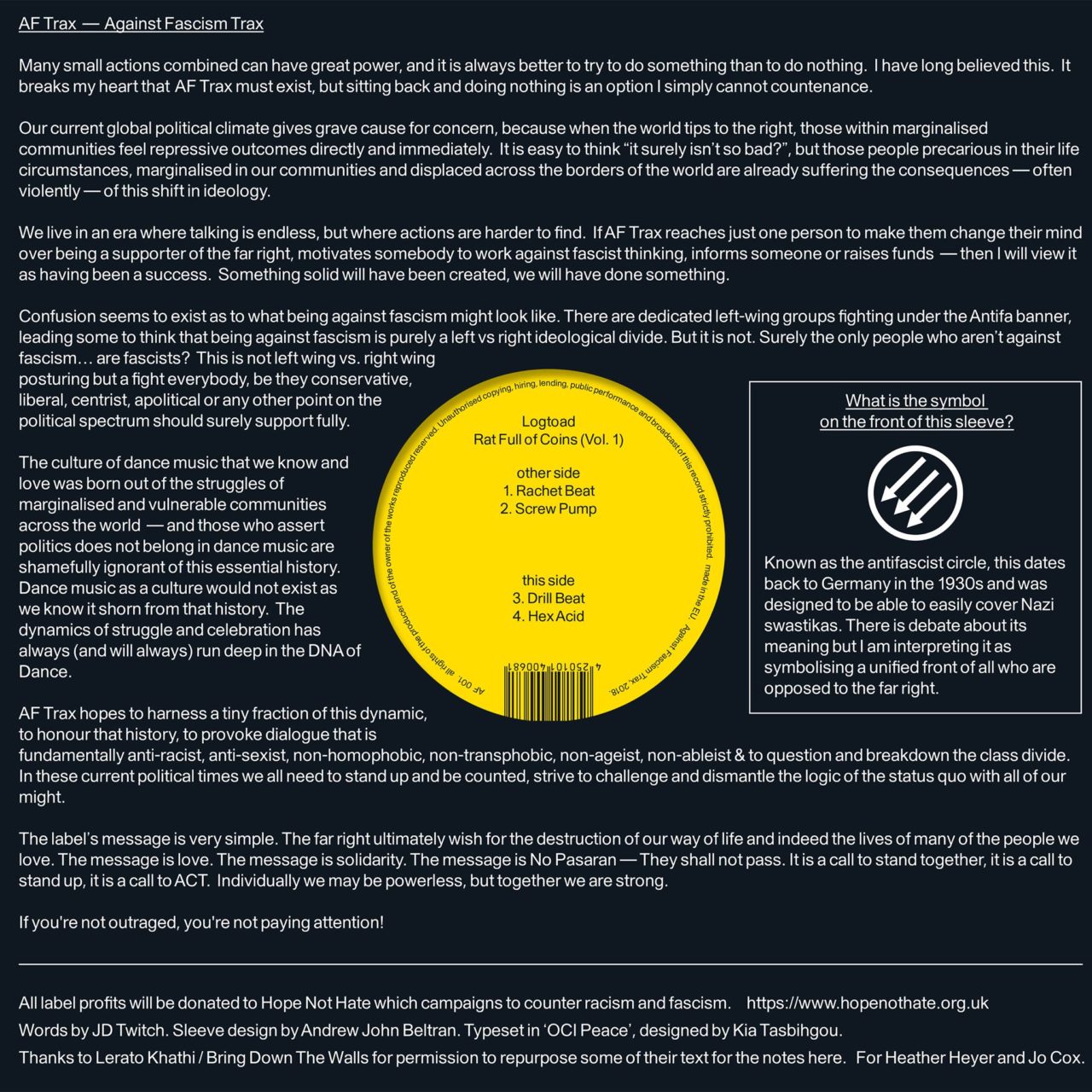 Tracklist:
Side A
A1. Ratchet Beat
A2. Screw Pump
Side B
B1. Drill Beat
B2. Hex Acid